MDF Crafts Laser Cutting Machine Projects
From:
https://www.stylecnc.com
Date:
May 30, 2022
Author:
Claire
Views:
6351
Wine box laser cutting projects

MDF kid birds laser cutting projects

MDF laser cutting projects

Baby bed MDF laser cutting projects
MDF Crafts Laser Cutting Machine Projects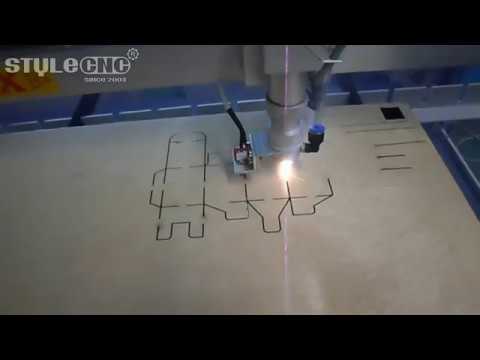 The MDF crafts are cut by our STJ series CO2 laser engraving and cutting machine in customer's workshop.
It includes STJ6040, STJ9060, STJ1390, STJ1325 and other customized table size.
They can be equipped with different laser powers for different MDF crafts cutting with different thickness.
What is MDF?
MDF is an acronym for medium density fiberboard. MDF is made of wood-based fibers or other plant fibers, crushed, separated from fibers, coated with urea-formaldehyde resin or other suitable adhesives, dried, and then hot-pressed into wood-based panels. The density is generally in the range of 500-880kg/m3, and the thickness is generally 5-30mm. The medium density fiberboard (man-made board) is degreased and peeled, then it is crushed into wood chips, and then formed at high temperature and pressure, that is, high density, so-called MDF.
What is MDF used for?
There are many uses of MDF board, such as in house construction, furniture and so on. MDF board has the characteristics of excellent physical properties, uniform material, no dehydration problem, no deformation by moisture, corrosion resistance, wear resistance, high temperature resistance, no need for post-treatment, and low formaldehyde content. Since all the raw materials for making MDF are very fine wood flour, from a moisture-proof point of view, if the MDF is soaked in water, it will expand like bread. MDF density is not as high as high density, but higher than low density. Common specifications are 2440mm * 1220mm, and thicknesses are 3m, 5mm, 9mm, 12mm, 15mm, 18mm, 25mm, etc. Other specifications can also be customized, the most commonly used MDF boards for panel furniture are fiberboard and particleboard (PB board) and plywood (PW board).
Post A Review
User Reviews