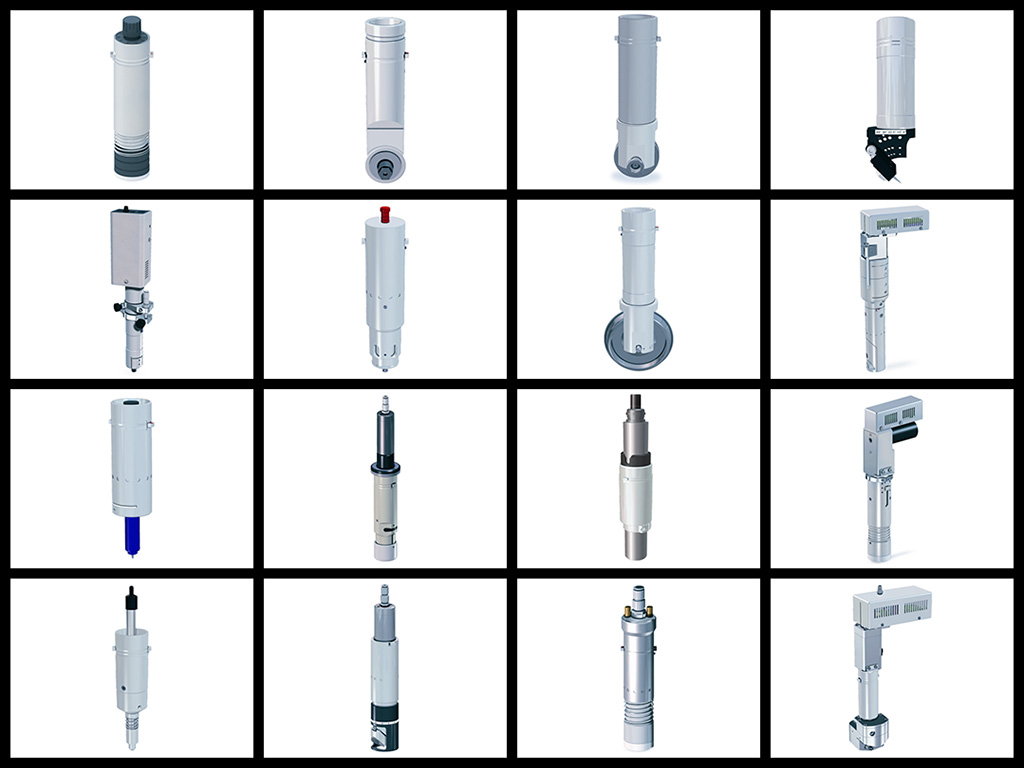 CNC knife cutting machines most commonly use a "drag knife" tool - a blade simply pushed by the machine. The knife may be anything from a boxcutter blade in a holder to a hardened alloy of a customengineered shape. Drag knives are easy to use and easy to replace, but may have trouble with very tough or abrasive materials. If the material is very thick, the cut material will be in contact with the sides of the blade and produce increased friction. This friction will put stress on the blade and also tend to push the material out of place.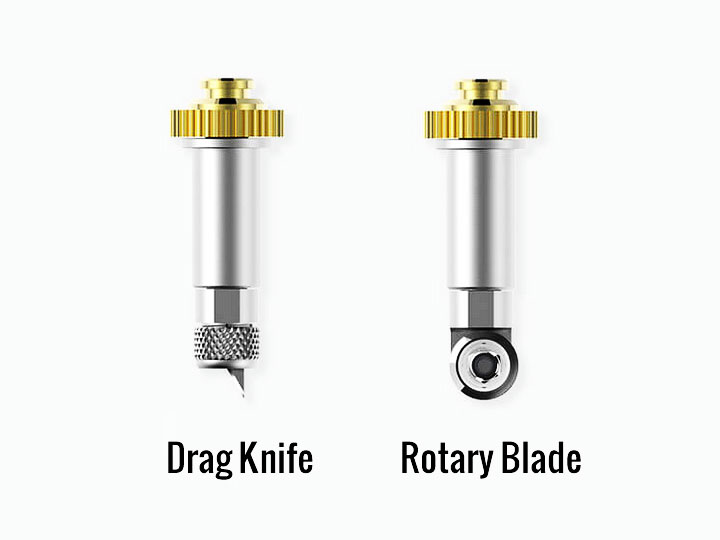 An "oscillating tangential knife" may be used for tough or thick materials. This kind of blade cuts part way into the material, retracts upwards, and then returns quickly. By doing this, strain on the material is repeatedly released instead of building up around the blade, reducing the chances of tearing the material or breaking the blade. Oscillating tangential knives may just be drag knives mounted to move up and down, or may be more specialized for downward penetration, like a chisel.
A rotary blade, often called a "creasing wheel", may be used for cutting abrasive or hard materials, or for making indentations in any material. A rotary tool turns freely as it is pushed, and has one continuous edge. Very abrasive materials will quickly dull the pushed edge of a drag or oscillating knife, but a rotary edge doesn't drag through the material. In many cases a hardened (titanium nitride) oscillating blade is tough enough and can cut quickly, but a wheel blade can be the ideal solution especially for thin, abrasive composites. The downside of a rotary blade tool is that the curve of the blade can push into the material in more than just one point, so where a drag knife might cut at just one point as it cuts a curve, a rotary blade might scrape the surface on the convex side of the cut.
Drag knives are the most susceptible to dulling by abrasion, and a duller blade will experience more stress as it is dragged, making it more likely to break. For this reason, drag knives are often cheap and easily replaced rather than re-sharpened. Oscillating tangential knives are more likely to fail in fatigue due to vibration than the other tools. Rotary blades tend to be much harder and tougher than what they're cutting, and experience less friction, and so are the least likely to fail. A tool which is not sharp enough adds stress to the region it is cutting, which can result in jagged edges as the material bunches and releases, deformations like stretches or tears around the cut, or even shoving the material out of its fixturing.
Let us have a look at the CNC Knife Cutting Tools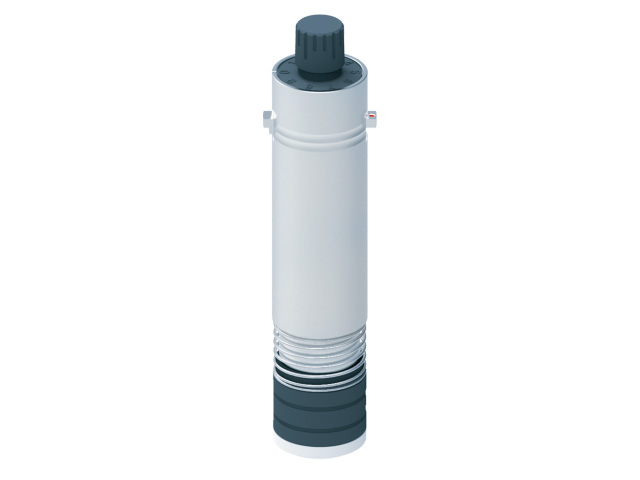 Universal Cutting Tool
Universal Cutting Tool is perfect for through-cutting materials with thicknesses up to approx. 5 mm/3/16". The use of drag knives allows for maximum processing speeds, and compared to motor-driven tools, Universal Cutting Tool is very inexpensive to purchase and maintain. A spring-loaded glide shoe permits cutting very fine details. Optionally, a fixed glide shoe can be used for cutting at set depths.
Universal Cutting Tool Advantages
1. Wide assortment of drag knives available.
2. Very high cutting speeds.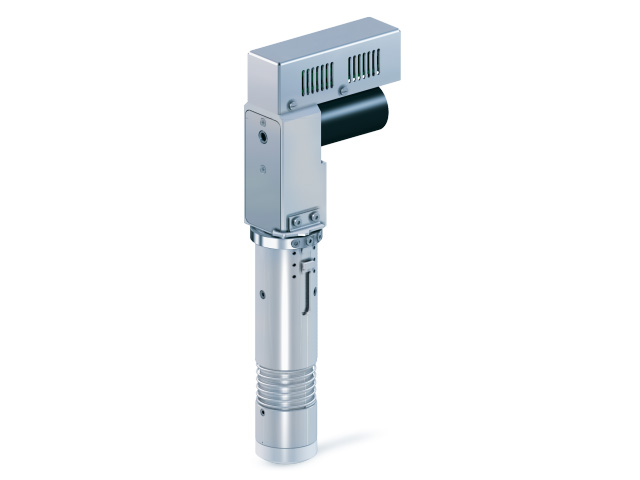 Electric Oscillating Tool
Electric Oscillating Tool is ideally suited for cutting softer, medium-density materials. The high oscillating frequency makes it possible to cut at high processing speeds for greater throughput.
Depending on the application, Electric Oscillating Tool is available with a 0.5 mm or 1 mm stroke. To accommodate different substrates and levels of detail, STYLECNC offers a wide range of both flat and pointed oscillating blades.
Electric Oscillating Tool Advantages
1. Depending on application, available with 0.5 mm or 1.0 mm stroke.
2. Perfect for cutting detailed contours.
3. Very high stroke frequency.
4. High cutting speeds.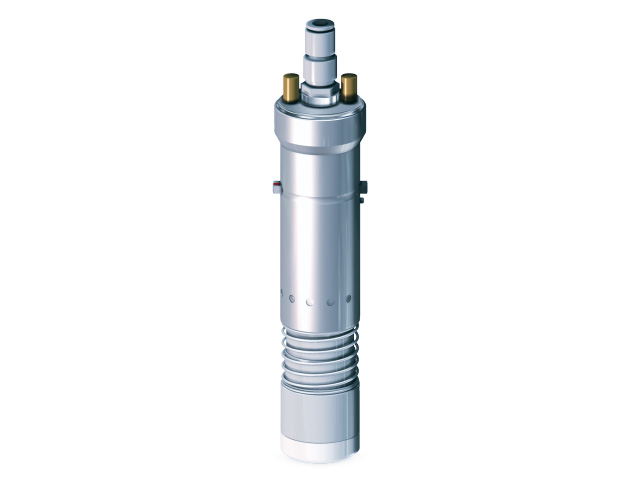 Pneumatic Oscillating Tool
Pneumatic Oscillating Tool is an air-driven tool particularly well suited for cutting tough, dense materials but can also handle soft, thicker ones. The use of considerable air pressure in combination with an 8mm stroke gives this tool the force required for tougher applications.
Two versions of Pneumatic Oscillating Tool are available for accommodating blades with a thickness of 0.6 mm or 1.5 mm. With sufficient beam clearance, materials up to 110 mm/4.3" thick can be processed. The many possible uses of this tool are further enhanced with a wide range of compatible oscillating blades available from STYLECNC.
Pneumatic Oscillating Tool Advantages
1. Powerful oscillation with 8 mm stroke.
2. Robust, maintenance-free pneumatic drive.
3. Two versions available for 0.6 mm or 1.5 mm thick blades.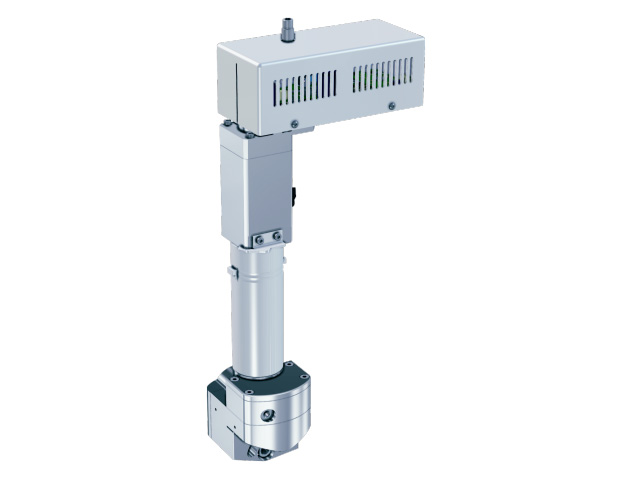 Power Rotary Tool
The exceedingly robust and high-performance Power Rotary Tool is designed for cutting challenging fibrous materials inexpensively and reliably. Suitable for cutting with the Power Rotary Tool is a wide range of challenging materials, including fiberglass and aramid. The tool can be set at 3 different rpm levels, i.e. at 100%, 75%, or 50% of the maximum. This allows for cleanly cutting tough, dense materials as well as those with low melting points.
Pressurized air keeps the cutting assembly free of residual fibers and other cutting debris and simultaneously cools the motor.
Power Rotary Tool Advantages
1. Use of rotary blades reduces drag on material.
2. Choice of 3 RPM settings (16,000/12,000/8,000).
3. Low-impact processing of materials with low melting points.
4. High throughput; clean, accurate results.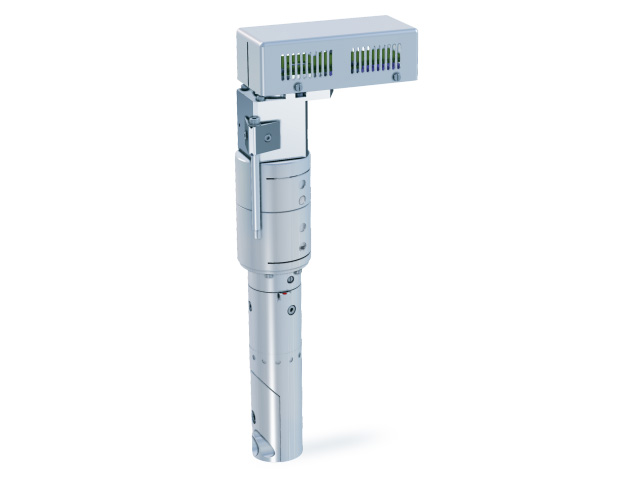 Driven Rotary Tool
Driven Rotary Tool is designed for cutting all manner of textiles reliably and economically. The tool uses a motor-driven decagonal blade to cut through the materials, which considerably reduces the drag force and helps cleanly sever each fiber or thread. This processing methods produces clean, precise cuts even on very loose, coarsely woven materials.
The RPM of this tool are adjustable for different applications, which is essential for cutting materials with low melting points.
Driven Rotary Tool Advantages
1. Use of rotary blades reduces drag on material.
2. Choice of 2 RPM settings (20.000/12.000).
3. Clean, complete separation of each fiber.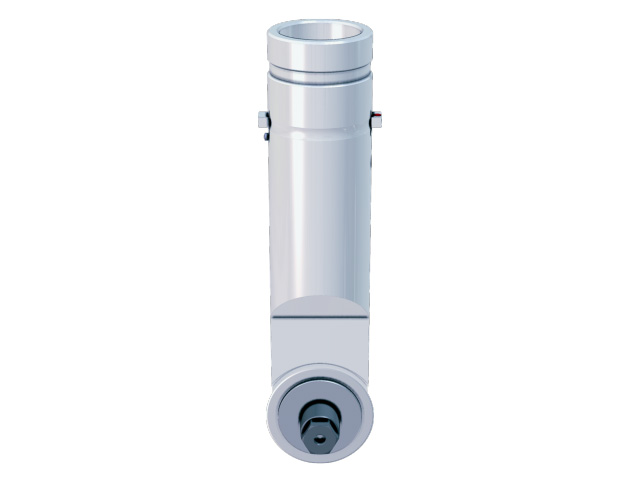 Wheel Knife Tool
Wheel Knife Tool was conceived as an efficient, cost-effective tool option for single-ply cutting of glass and carbon fiber as well as technical textiles. The use of HSS blades in this tool allows for very high processing speeds and a clean, efficient workflow.
Cutting occurs in pressure mode. The pressure settings can be adjusted to precisely match material properties and desired cut quality. A special PU (polyurethane) underlay is used in conjunction with this tool to prevent damage to the cutting surface.
Wheel Knife Tool Advantages
1. High processing speeds.
2. Uses rotary HSS blades.
3. Requires no vacuum hold-down.
4. Clean, efficient cutting process.
5. Special PU cutting underlay.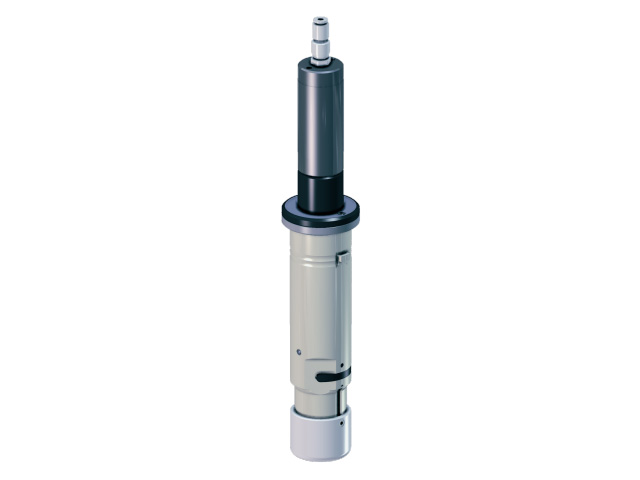 Scoring Cutting Tool
Scoring Cutting Tool is used for scoring as well as through-cutting a wide range of materials up to a thickness of 5 mm / 3/16". Depending on whether the material needs to be through-cut or scored, the blade is pneumatically extended or retracted to the appropriate cutting depth. All flat-stock drag knives STYLECNC offers can be used with Scoring Cutting Tool. An optional, spring-loaded glide shoe is available for processing particularly challenging materials.
Scoring Cutting Tool Advantages
1. Very high processing speeds.
2. Pneumatically controlled blade.
3. Accommodates all flat-stock blades STYLECNC offers.
4. Spring-loaded glide shoe available as option.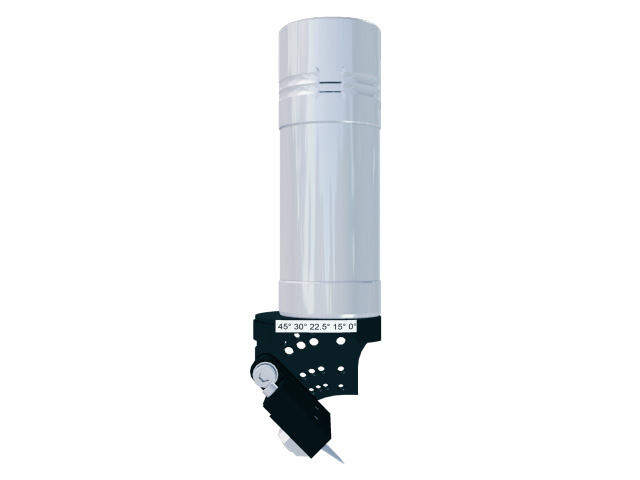 V-Cut Tool
V-Cut Tool is the perfect tool for producing complex structural designs from foamcore or sandwich board materials. The well thought-out design of this tool makes for quick tool changes and easy, precise setting of the various cutting angles.
V-Cut Tool can be set for cutting at 5 different angles (0°, 15°, 22.5°, 30°, 45°).
V-Cut Tool Advantages
1. Simple, precise angle settings.
2. Cuts at 5 different angles (0°, 15°, 22.5°, 30°, 45°).
3. Quick blade changes.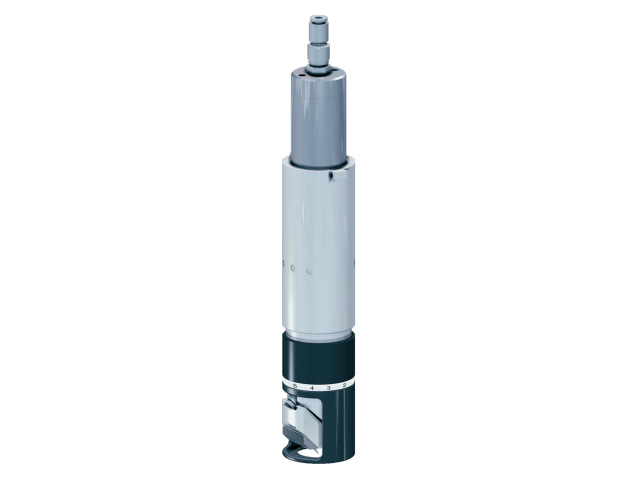 Passepartout Tool
Passepartout Tool is ideally suited for producing very precise 45-degree angle cuts predominantly for mat-cutting applications. It is the perfect tool for cutting cardboard and polymer materials up to 5 mm/3/16" thick.
An adjustment guide ensures that the blade is inserted in the holder in precisely the correct position. This guarantees precisely executed cuts with a high degree of repeatability.
Passepartout Tool Advantages
1. Precise depth control.
2. Includes an adjustment guide.
3. Cuts cardboard and polymers up to 5 mm thick.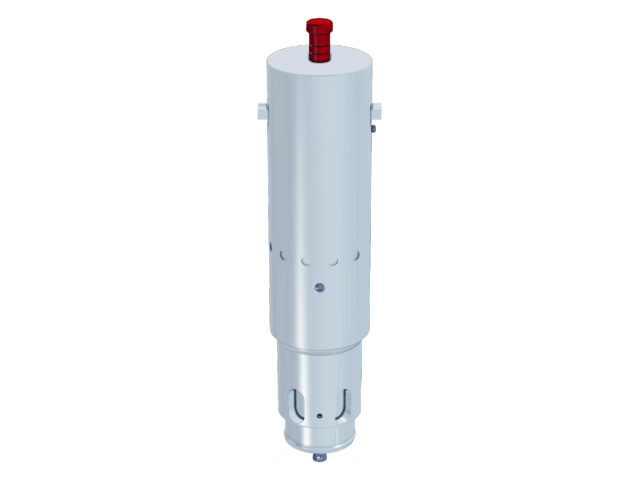 Kiss-Cut Tool
For vinyl-cutting applications and especially kiss-cutting, perfect accuracy in the cutting depth is essential. The variable pressure of Kiss-Cut Tool permits precise cutting of foils without damaging the liner material.
Besides commonly used vinyl and other films up to 3mm (1/8") thick, this tool can also be used for cutting thin paper and card stock. A fixed glide shoe comes with the tool and is used for through-cutting cardboard and Diamond Grade vinyl.
Kiss-Cut Tool Advantages
1. Two processing methods: kiss-cut + through-cut.
2. Max. material thickness: 3 mm/1/8".
3. Precise depth control.
4. Perfect separation of film and liner material.
5. Special glide shoe for processing Diamond Grade vinyl.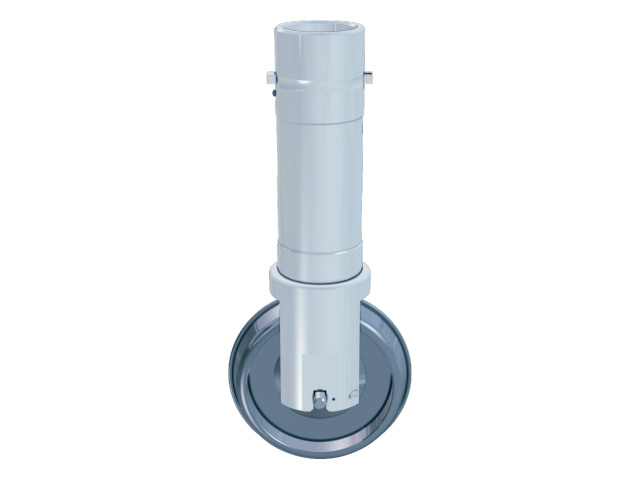 Creasing Tool
Creasing Tool is designed for processing double- and tripple-wall corrugated cardboard. The tool accommodates crease wheels with a diameter of 90 mm/3.5" and a width of 28 mm/1.1", which guarantees high-quality creases with and against the corrugation. The wheels snap into the holder, making them quick and easy to insert and replace.
Creasing Tool Advantages
1. Clean creases without tearing.
2. Directional pressure adjustments (with/against corrugation).
3. Crease wheel diameter: 90 mm/3.5".
4. Crease wheel width: 28 mm/1.1".
5. Crease wheels snap into holder.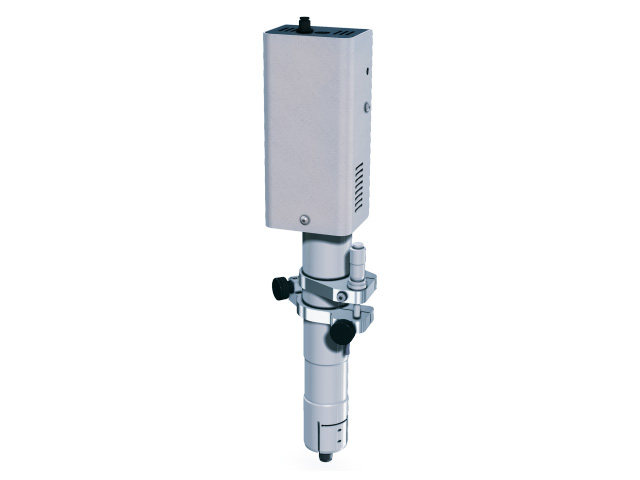 Universal Routing Tool
At the heart of the Universal Routing Tool is a 300 W router spindle which operates at up to 80,000 rpm, depending on material and application. In combination with the 3 mm bits STYLECNC offers, this routing/engraving tool delivers solid performance in a wide range of applications. Aside from processing softer materials, the tool can also process more challenging substrates in multiple passes.
In a few quick steps, the Universal Routing Tool can be converted from routing to engraving. In Engraving mode, the height of the tool relative to the material surface can be precisely adjusted with a micrometer screw. This ensures precision engraving, with consistent line widths and depths.
The airflow from the dust-extraction effectively cools both the router bit and the spindle, which significantly increases their longevity.
Universal Routing Tool Advantages
1. Routing and engraving with one tool.
2. Consistent, precise control of routing depth.
3. 300 watt router spindle with up to 80.000 RPM.
4. Stepless adjustable speeds.
5. Wide assortment of STYLECNC router bits available.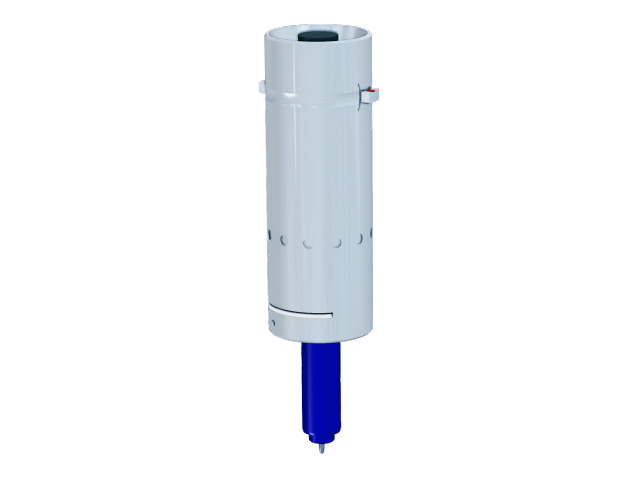 Universal Drawing Tool
Universal Drawing Tool is a cost-effective tool for precision marking/plotting on materials such as fabric, leather, rubber or Teflon. Common applications include plotting assembly markers, line symbols and text.
Universal Drawing Tool is very cost-effective since it accommodates widely available, standard drawing/plotting tools such as felt-tip and ballpoint pen cartridges available in various line widths.
Universal Drawing Tool Advantages
Drawing/plotting of guidelines, line symbols, text, etc.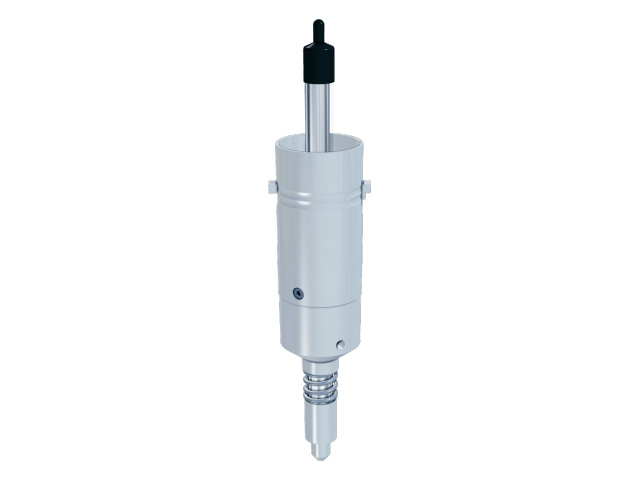 Raster Braille Tool
The raster method has emerged as the preferred process for creating tactile/Braille signage for the blind and visually impaired. The process is quite simple: the router drills holes into the substrate, and the Raster Braille Tool automatically inserts the spheres. Because the spheres fit perfectly into the holes, the resulting Braille is resistant to wear and exceedingly durable.
The Raster Braille Tool is perfectly coordinated with Zünd's routing/engraving tools, which makes the entire process very efficient.
Raster Braille Tool Advantages
Secure fit of spheres in substrate.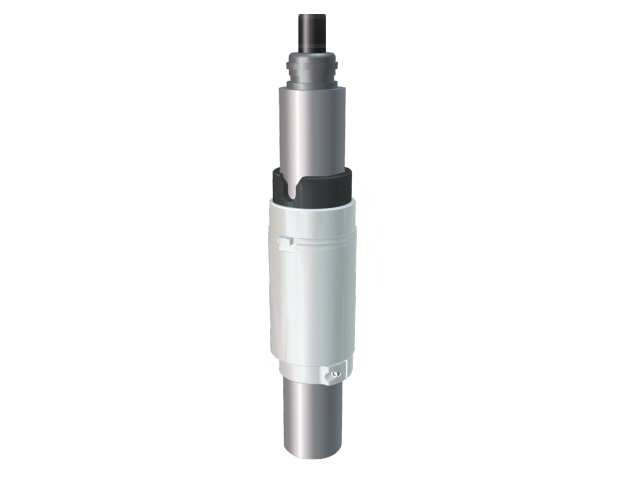 Ink Jet Tool
Ink Jet Tool enables the use of inkjet printers on STYLECNC cutters. Like that, cutting and printing can take place in the same production phase without interruption. The tool is suitable for marking materials with printed characters and barcodes or for drawing lines. Applications for this printing tool are varied and numerous, including product tracking & tracing, optimization of logistics and quality control.
Ink Jet Tool Advantages
1. Flexible marking system with high print quality.
2. Very high print speed.
3. Printing is possible at any angle.
4. Certified inks available for aerospace applications.
Perforating Tool
Perforating Tool is designed for holding perforating knives. Perforated lines can be created more efficiently using perforating knives instead of an oscillating tool. Perforations support, among other things, the folding/bending of crease lines. They are thus more precise. In addition to traditional materials like corrugated cardboard, solid cardboard, and polypropylene, perforating knives also allow for vinyl to be perforated.
Perforating Tool Advantages
1. Suitable for e.g. wallpaper, folding carton, polypropylene, films.
2. High-quality perforating.
3. High processing speed.
4. Wide range of perforating knives available from STYLECNC.