ER Series Collet ER11, ER16, ER20, ER25, ER32, ER40, ER50
Type: CNC Router Parts, Bits, Accessories
Price Range: $2.00 to $5.00 / Set Based On The Features
Supply Ability: 5000 Sets / Month Waiting for Your Order in Stock
Global Shipping: Available to Your Location in
Payment Terms: T/T, Credit Cards, e-Checking, Alibaba Trade Assurance
ER collet on drill chuck and milling machine is used to clamp cutter or bit. ER collet features with high accuracy & stable performance for manufacturers trust.
Product Details
Collet Type : ER8, ER11, ER16, ER20, ER25, ER32, ER40, ER50
Shank Length : 50, 100, 150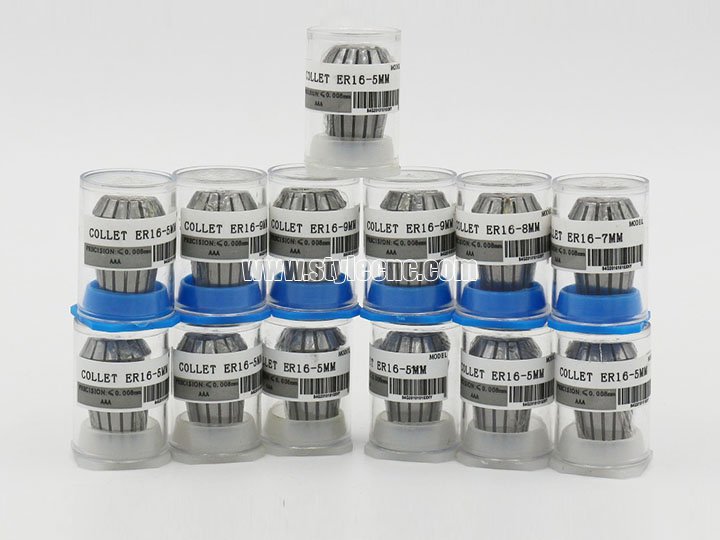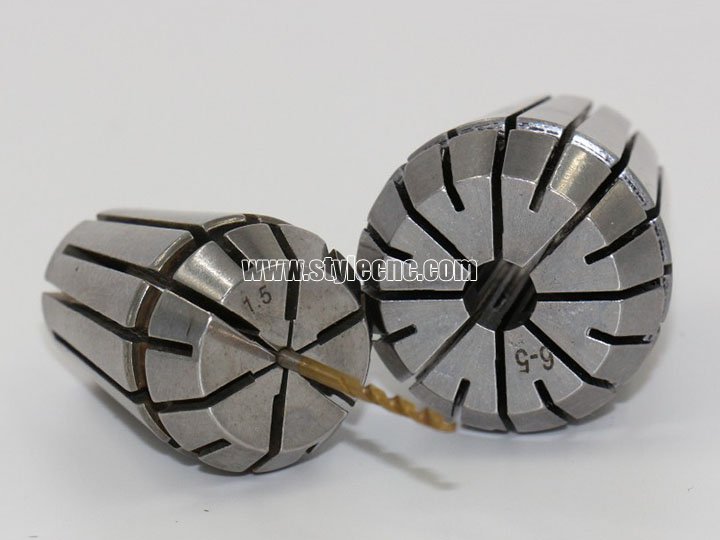 Features of ER series collets:

1. The ER collet adopts the high quality steel, the body has high precision, has excellent seismic resistance, high rigidity, strong clamping force and good accuracy.
2. ER straight shank extension rod, the shank is long, suitable for deep hole processing
3. Straight shank type suitable for holding a small drill, milling cutter.
4. ER extension bar can reduce the use of lengthened cutting tools, reduce the cost, improve efficiency.
5. Increase the stability of cutting.
6. Nut directly turn tight, high rigidity, strong clamping force.
Technical parameters of ER collets: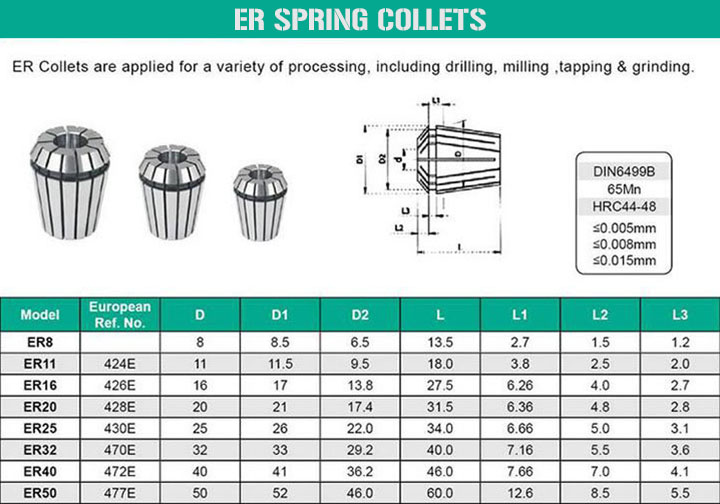 Post A Review
Customer Reviews and Testimonials
Anonymous

from United StatesPosted on

Jan 28, 2019

All of the collets I've used from this supplier have worked as expected. Excellent accessories. Unbelievably price.