MOPA 20w fiber laser marking machine
Model: STJ-20FCM-Mini
Category: Fiber laser marking machine
Views:

1008
Brand:
STYLECNC
®
Rating:
Standard Price:

$

6280.00

/ Set
Price Range:

$

6280.00

to

$

9000.00

/ Set according to configuration

The price will float according to the configurations of MOPA 20w fiber laser marking machine for iPhone cover, shell, case
Supply Ability: 10 Sets / Month In stock! From - Jinan Style Machinery Co.,Ltd
Payment Terms: L/C(Letter of Credit), T/T(Telegraphic Transfer), Western Union, Alibaba
Mail to us
Request for Quotation
MOPA 20w fiber laser marking machine can mark color, black, white and gray on stainless steel. It's very popular for engraving iPhone cover, shell and case.
Video Show
Product Show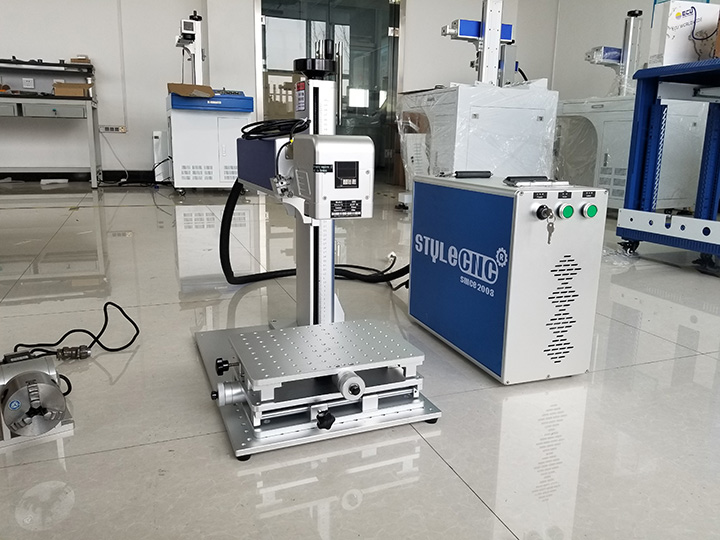 MOPA 20w Fiber laser marking machine Features:
1. Compact: The high-tech product, which is combined of laser device, computer, auto controller and precision Machinery.
2. High Precision: Re-position precision is 0.002mm.
3. High Speed: Imported scanning system makes the scanning speed is up to 7m/s.
4. Easily Operating:Afford the specific coding software based on Windows, You can input and output by computer according to edit in the both of the specific coding software and the graphic software such as AutoCAD, CorelDRAW and Photoshop.
5. High Reliability: Fiber laser model has a over 100,000 hours working life. Almost no maintenance during this period.
6. Energy Saving: The efficiency of optic-electrical converting is up to 30%.
7. Low Running Cost: No wearing part. Free maintaining.
MOPA 20w fiber Laser marking machine can work with most metal marking applications, such as Gold, Silver, Stainless Steel, Brass, Aluminum, Steel, Iron etc, and can also mark on many non-metal materials, such as ABS, Nylon, PES, PVC, Makrolon. it can mark color, black, white and gray on stainless steel. It's very popular in marking iPhone cover, shell and case.
Samples of MOPA 20w Fiber laser marking machine: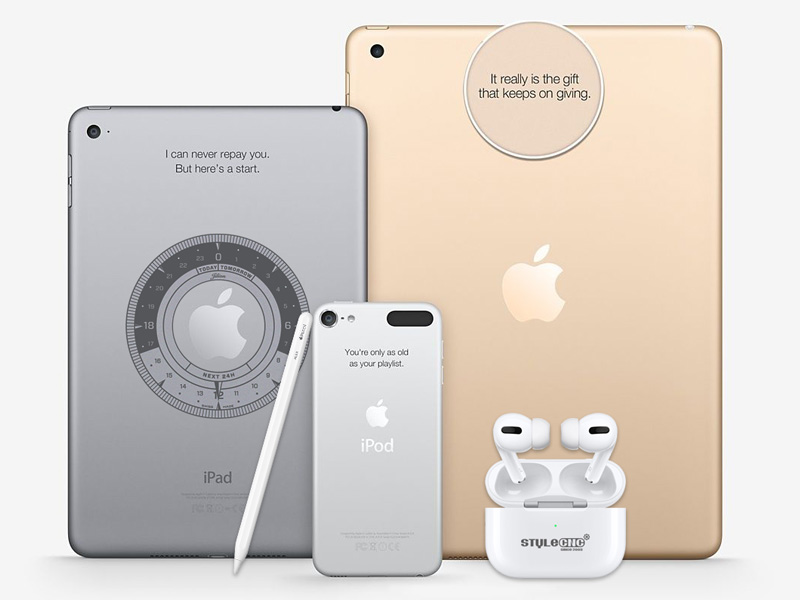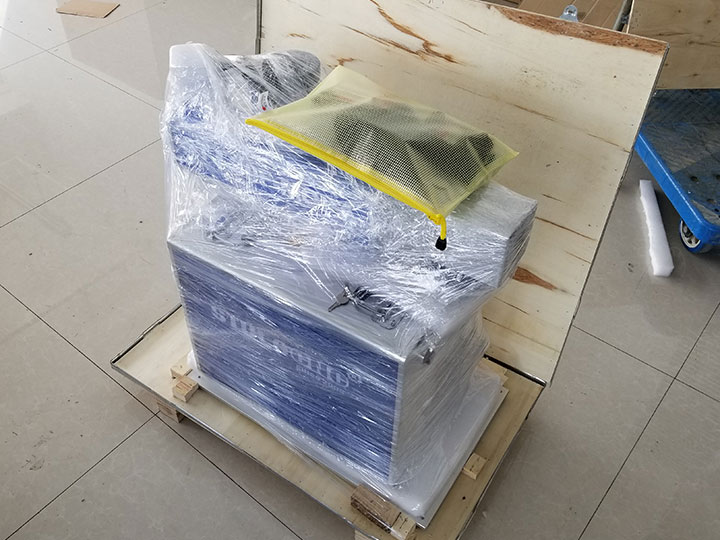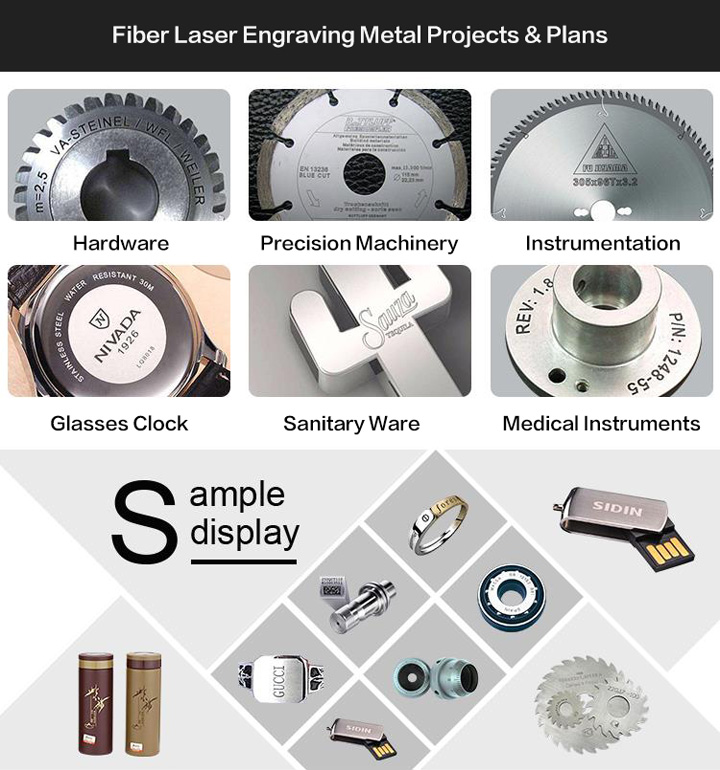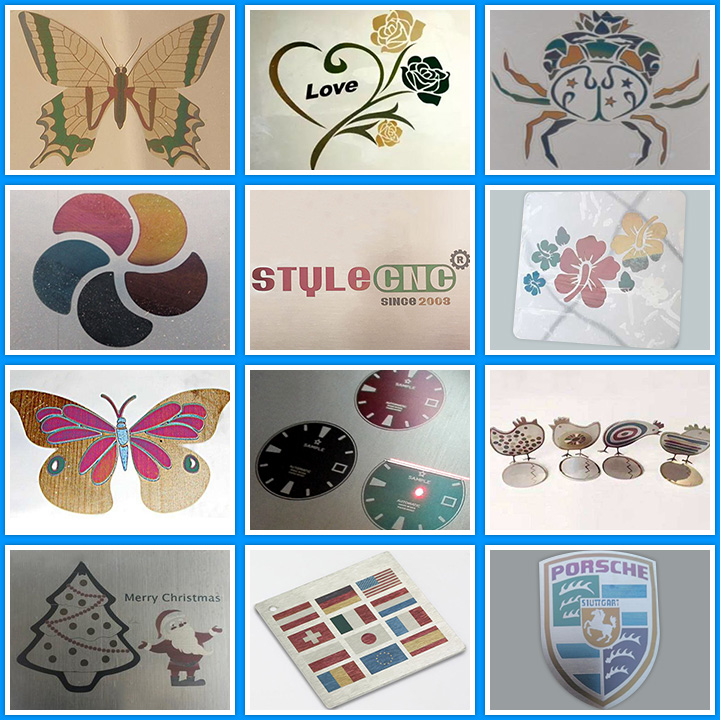 Technical parameters of MOPA 20w fiber Laser marking machine:
Model

STJ-20FCM

Laser power

20W

Laser source

JPT MOPA fiber laser

Light wave length

1064nm

Laser modulation mode

Coupling amplification

Marking area

110*110mm

200*200mm can be optional

Work table size

150*210 mm

Max marking speed

7000mm/s

Marking depth

0.01~0.5mm(according to material)

Min linewidth

0.01mm

Min marking character

0.2mm

Impulse frequency

20~250kHz

Cooling way

Air cooling

Power supply

220V/50Hz

Min focus facula diameter

20mm

Re-position accuracy

0.0025mm

Laser indicator

Red dot pointer

Marking content

Text,pattern,date,bar code,etc

Operation system

Microsoft Windows 7 or Windows 8 or Windows 10

Control software

EZCAD marking control software

Graphic format supported

bmp, jpg, gif, tga, png,tif,ai,dxf,dst,plt,etc.

Unit power

≤1.2KW
More details of MOPA 20W fiber Laser marking machine: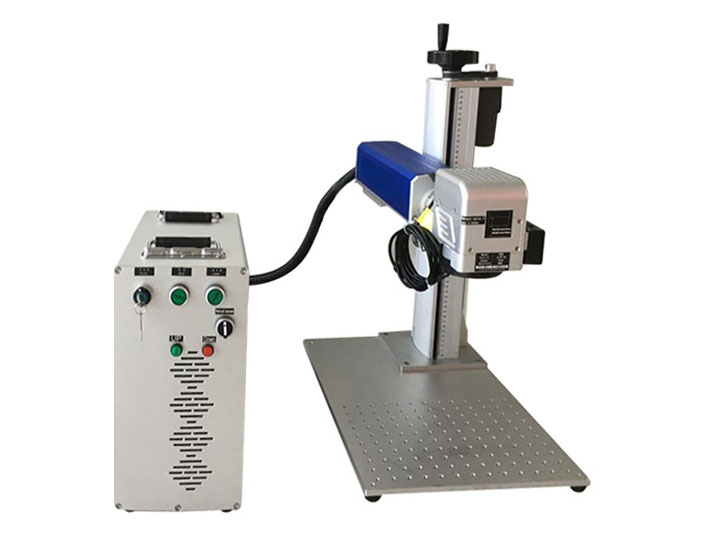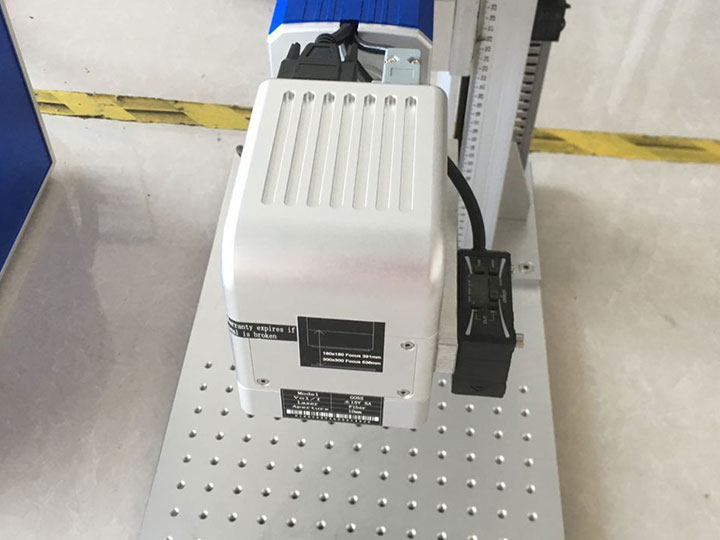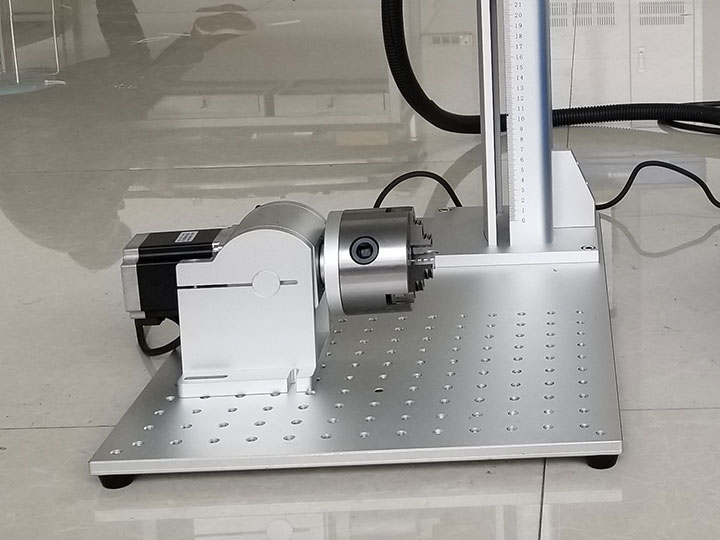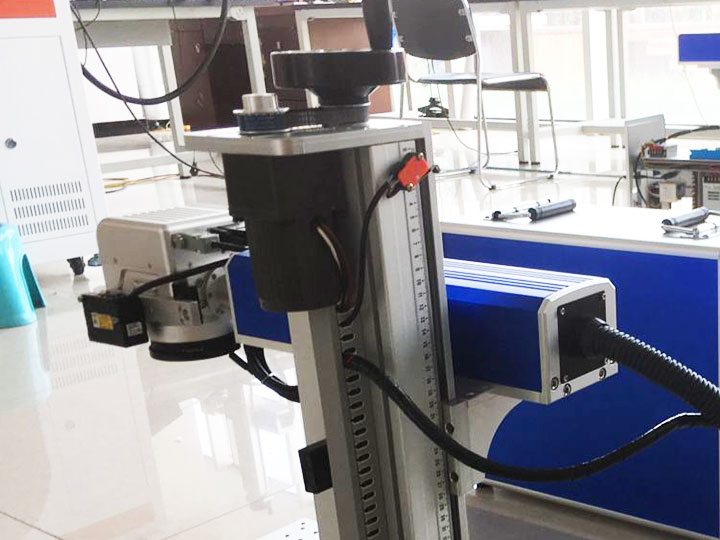 Warranty : 2 years warranty for this fiber laser marking machine.
After sale service:
1. We offer life-long technical support by call, email.
2. Our technician can give you remote guide online if you have any question.
3. We can record videos of operating the machine.
4. Free training course in our factory.
5. Engineer available to service machinery overseas.
6. Machine will be adjusted before it is delivered , operation disk/CD was included.
Scan QR code for mobile friendly

Data statistics, please wait a moment!
* is requiredRequest for Quotation
Write a customer review
Customer from United States [ IP: '174.128.220.*' ]

I ordered this product on the 13th June and it arrived 26 June super fast, awesome communication and a fantastic Laser.

Customer from Albania [ IP: '217.73.130.*' ]

This indeed comes with almost everything you may need to make a piece of your own artwork. The rotary axis allows me to engrave a cup. Wonderful.

Customer from Serbia [ IP: '80.74.160.*' ]

arrived in 7 days with surprise via TNT courier, fantastic! easy to operate, super seller recommended!!!

Customer from Russia [ IP: '81.95.25.*' ]

wonderful. соберу отпешусь try. дошло within 5 days. moscow.

Customer from Japan [ IP: '116.81.53.*' ]

Best seller. Arrived from the surprised order in 10 days. I will Recommend my friend to purchase from the STYLECNC.

Customer from United States [ IP: '57.80.6.*' ]

It helps to know a bit about lasers to begin with. That said, you absolutely MUST have laser safety eyewear before operating this device. STYLECNC team sent to me the eyewear as a gift. Overall, this has performed better than I expected. When the alignment is dialed in, it is very precise. I am able to etch on metals. Overall, very pleased.

Customer from Mauritius [ IP: '41.212.225.*' ]

High quality hardware, shipped on time, very accurate and precise engraving quality, very versatile, very easy to set up, and so far very reliable. I am floored with the capability I got for the price.
Related Articles
The difference between MOPA and Q-switch laser marking machine

What are the differences between MOPA laser marking machine and Q-switch laser marking machine? what are the new technology and advantages of MOPA laser marking machine?CNC Solutions

How to mark the different colors on stainless steel by fiber laser marking machine?

Fiber laser marking machine not only can mark black,whiter,grey,it can also mark the colors on the stainless steel to improve stainless steel products value-added.CNC Solutions

The difference between laser engraving machine and laser marking machine

Laser engraving machine and laser marking machine belong to CNC laser equipment, There are many difference and simlarity between them,now let us simple analyze their difference.CNC Solutions

A comparison of Laser engraving machine, Laser etching machine and Laser marking machine

There are some differences between Laser engraving machine, Laser etching machine and Laser marking machine. How to distinguish them, STYLECNC will tell you as following.User Manual

Why use a fiber laser marking machine?

Fiber laser marking machine is used in Jewelry engraving, Medical devices, Phone case engraving, Hardware industry, stainless steel tableware, electron components marking, etc. Industry News

How to choose different types fiber laser marking machine

There are many types fiber laser marking machine to satisfy different indutries. Today STYLECNC will share with you all the different types fiber laser marking machine. All of them can choose 20W, 30W, 50W Chinese Raycus laser source or GermCNC Solutions

Laser marking machine system setup

The following procedures are listed for reference only to provide a general overview of the laser marking machine installation process. Refer to the laser marking machine Installation/Maintenance Manual for complete installation details. User Manual

A comparison between fiber laser marking machine and CO2 laser marking machine

Many people know a little about the difference between fiber laser marking machine and CO2 laser marking machine, STYLECNC® will tell you the difference as following.User Manual

Laser marking machine for Electronics industry keypad

Nowadays, laser marking machine without supplies , which greatly saves for the factory marking costs. Laser marking machine adopts computer control , simple operation , easy to use , stable, clearly marked , while its processing efficiency iIndustry News

Daily maintenance of fiber laser marking machine

The daily maintenance of fiber laser marking machine not only affects the working efficiency of fiber laser marking machine, but also affects the service life of fiber laser marking machine.User Manual
Contact STYLECNC
Jinan Style Machinery Co.,Ltd
Tel: +86-531-83161518
Mob/Whatsapp/WeChat: +86-18766148818
Skype:
Email: info@stylecnc.com
Website: www.stylecnc.com
Office: Yongda Buliding, Nanquanfu Street, Licheng District, Jinan, Shandong, China
Factory: Huashan Industrial Park, Licheng District, Jinan, Shandong, China