720
540
A spindle is the core parts of CNC router equipment, it is mainly divided into air-cooled spindle and water-cooled spindle. According to the customer's processing technology and environment, the CNC router spindle can be configured selectively. As a result of the working environment factor, the spindle is the contact processing workpiece and the scrap biggest equipment fittings, but the spindle performance also affects the processing technology enormously. Therefore, in the day-to-day production and processing, we should do a good job of CNC router spindle maintenance.
1. It is necessary to establish the consciousness of CNC routers. For the purpose of spindle motors, the implementation of the awareness of love is the habit of getting rid of the spindle motor. If this habit has been developed, the main maintenance of the spindle motor will be done.
2. Scrap every day after work in the operator to use the vacuum cleaner to clean the motor spindle and motor rotor end terminals, to prevent the waste in the rotor end and terminal on the accumulation, in order to avoid the waste into the bearing, accelerated wear of high speed bearings, avoid the scrap into the terminal, causing motor short circuit burned.
3. Each time the card is loaded and the tool is replaced, the operator must unscrew the cap and can not change the tool with the direct insertion method.
4. The operator shall form a habit of cleaning the clamp head and the pressure cap after unloading the knife.
5. It is also a custom that the operator must clean the tool, the clamp head and the pressure cap when putting on the knife. This detail is in place, the spindle motor life can be greatly extended.
6. A day after the start of the cooling water to the operator must check the motor working condition, to check the work, to check whether the cooling water scale, microbial contamination, to check the pipeline status is normal, must ensure the normal circulation of cooling water. It is strictly prohibited to turn on the spindle motor without cooling water in the speed spindle motor. Only in the premise of normal cooling, spindle motor can be in good working condition. If the pipe has a dead bend, resulting in water flow or dirt clogging the pipe, it will cause the spindle motor can not work properly, and will affect the processing effect.
7. Use spindle motor according to specifications. This is the best maintenance.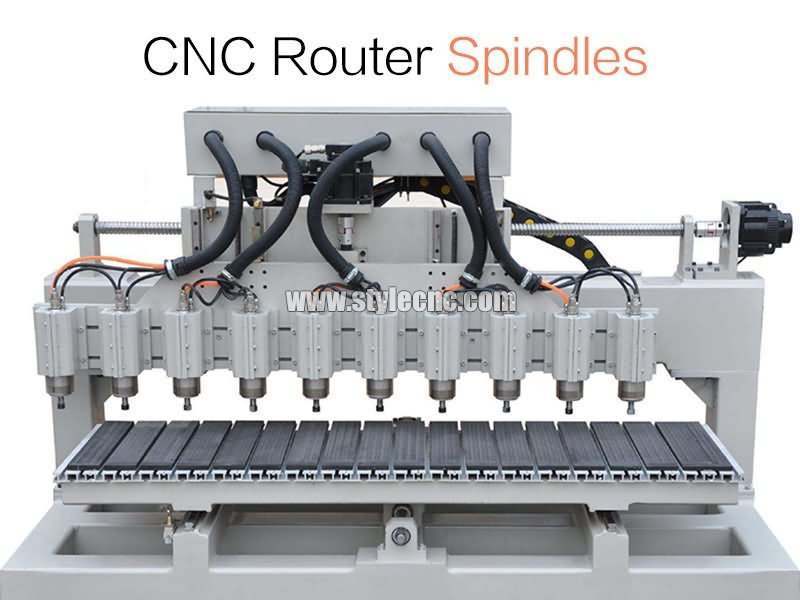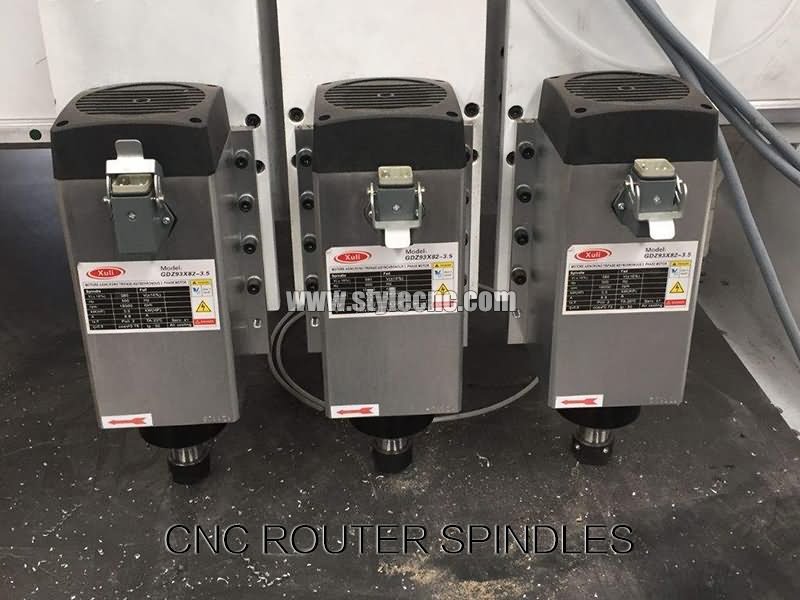 In addition to the above provisions, in the absence of training, strictly prohibit the induction operation, or when the main shaft failure, it is strictly prohibited to disassemble. To promptly contact the CNC router manufacturers for troubleshooting.