How To DIY Guitar Body with Wood CNC Router Machine?
From: https://www.stylecnc.com |
Feb 25, 2022
| Author: Claire |
420
Views
How To DIY Guitar Body with Wood CNC Router Machine?
Acoustic guitar is a type of musical instrument with wooden resonance box amplifying, it is often used for the performance or accompaniment of classical music, folk music and popular music. The common acoustic guitars nowadays generally have six or twelve strings, but there are also four-string, eight-string, and ten-string types. The whole is composed of three parts: the guitar head, the guitar neck, and the guitar body.
The guitar body is mainly made of spruce, cedar, Indian rosewood, Honduras mahogany, African ebony, rosewood, Brazilian rosewood, Brazilian rosewood, high-density wood, rosewood and more wood materials.
Handmade guitars can be customized but not suitable for mass production. Therefore, if you want more guitars to enter consumers' homes, and only take the road of mechanized production, the production cost will be diluted. The use of CNC routers is an intelligent production plan. In the guitar manufacturing industry, the previous tools used hand saws to saw wood for planes, chisels, hammers and other tools, but now guitar manufacturers are already using CNC router machines in order to improve production efficiency. Compared with the previous manual production, save a lot of manpower.
Not only guitars, CNC router machines are also widely used in more types of musical instruments, including pianos, mandolins, woodwind instruments, banjos, dulcimers, organs, guitar cases, turntables, speakers. CNC routers can engrave the 3D surface of musical instruments and cut the appearance.
If you make personalized musical instruments just for your hobbyists, a small desktop CNC router will help you to realize your wish within your budget. If you want to mass produce custom musical instruments to make money with your business, a multi head CNC router should be purchased for commercial use in your industrial manufacturing.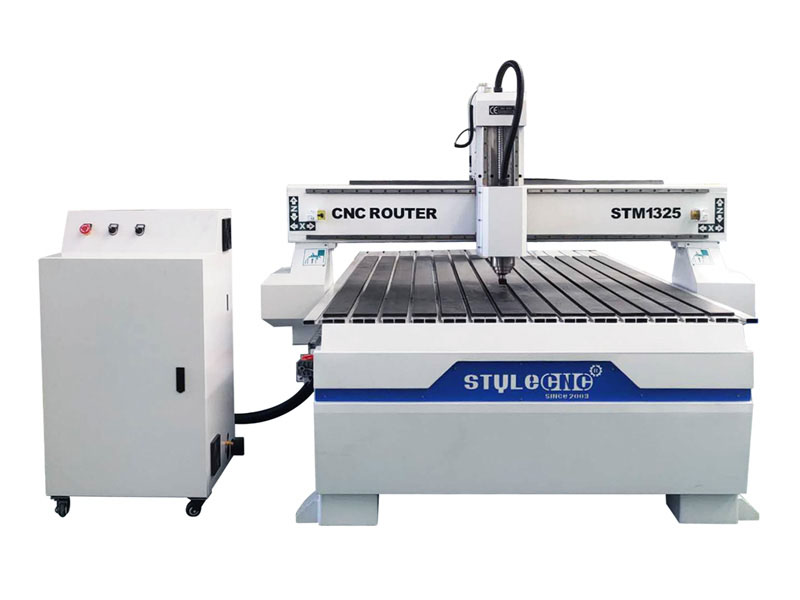 4x8 CNC Router STM1325 for Guitar Body
Post A Review
User Reviews