Affordable Mini 2x3 CNC Router 6090 for Sale at Cost Price
Sale Price: $3000.00 / Set
Price Range: $3000.00 to $3500.00 / Set Based On The Features
Supply Ability: 360 Sets / Month Waiting for Your Order in Stock
Global Shipping: Available to Your Location in
Payment Terms: T/T, Credit Cards, e-Checking, Alibaba Trade Assurance
Mini 6090 CNC router kit with 2x3 feet (24x36 inches) table size is used in home shop, small business, craftsman, and hobbyists for wood, MDF, plastic, acrylic, foam, PCB, PVC, aluminum, and more soft metal materials. Now the small 2x3 CNC router machine for sale at cost price.
Demonstration Video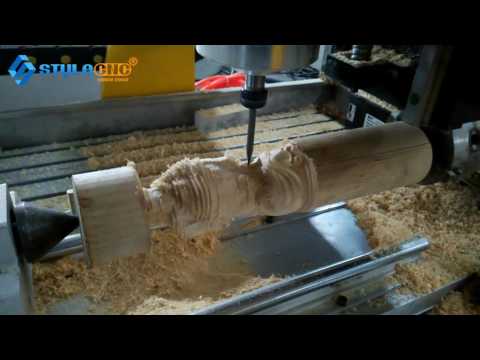 Product Details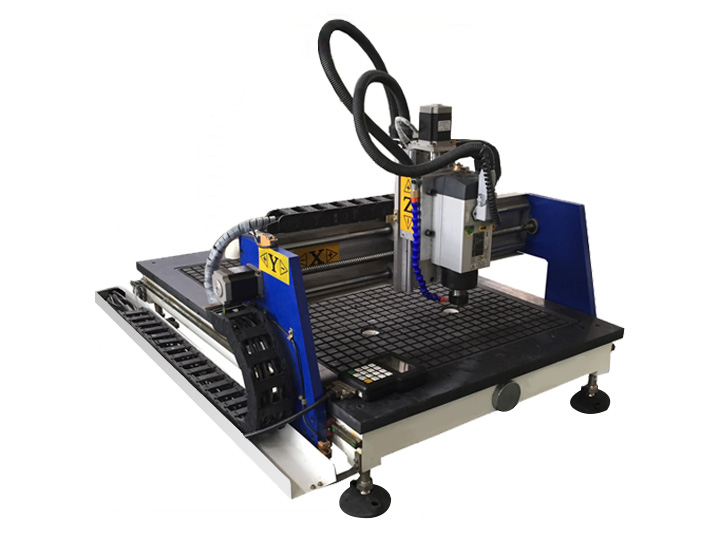 Mini CNC router 6090 is the most common hobby CNC machine with small size and simple structure under the special design. It allows to realize any of your ideas. All you need is to prepare a model/vector in the program and submit the job to the machine , the rest themselves. It is a professional mini type of CNC router machine with working area 600x900mm (60x90cm, 24x36 inches, 2x3 feet). The 2x3 CNC router table is equipped with the most powerful air cooling spindle (water cooling spindle for option), which makes it reliability with long service life. It's difficult to think of the problem, which cannot handle this machine. The only limitation to the possibilities in front of large and heavy brethren: table size and speed of processing, and in the aggregate: functionality, compactness and price - out of competition. The machine can be easily placed in a small workshop or home. It will be applied to relief 3D-treatment (three-dimensional objects and reliefs), carving (personalization items , creating labels, jewelry, PCBs), all types of cutting (letters and labels, signs, models), and drilling. Various materials can be applied by the small CNC router machine, such as PVC, acrylic, wood, PCB, even some soft metals like aluminum and copper.
Mini 6090 CNC Router Kit Applications:
Applicable Indutries: Advertisement, Stone carving, Mold making, Woodworking, Crafts making, Light box cutting, Building model making, Indoor decoration cutting, Light equipment mold processing, Signs and Marks making, Acrylic board carving and cutting, etc.
Applicable Materials: Wood, Stone, Aluminum board, Plastic, Density board, Wave board, PVC, PCB, Acrylic, Crystal, Light marble and other nonmetal materials and light metal materials.
Mini 2x3 CNC Router 6090 Technical Parameters:
Brand
STYLECNC
Model
STG6090
Working Area
600x900x150mm
Traveling Positioning Accuracy
±0.01/300mm
Repositioning Accuracy
±0.03mm
Table Surface
Vaccum table
Frame
Cast Steel
X/Z Axis Structure
Ball Screw
Y Axis Structure
Hiwin Rail Linear Bearings and Ball Screw
Max Power Consumption (Without spindle)
0.8KW
Max Rapid Travel Rate
6000mm/min
Max Working Speed
4000mm/min
Spindle Power Motor
1.5KW
Spindle Speed
0-24000RPM
Drive Motors
Stepper System
Working Voltage
AC220V/50/60Hz
Command Language
G code
Operating System
Mach3 / DSP / NC studio
Interface
USB
Flash Memory
128M( U Disk)
Collet
ER16
X/Y Axis Resolution
<0.01mm
Software Compatibility
Type3 / Ucancam / Artcam
Running Environment
Temperature: 0°C~45°C
Relative humidity: 30%~75%
Price Range
$3,000.00 - $3,500.00
Features and Highlights of the Mini CNC Router 6090: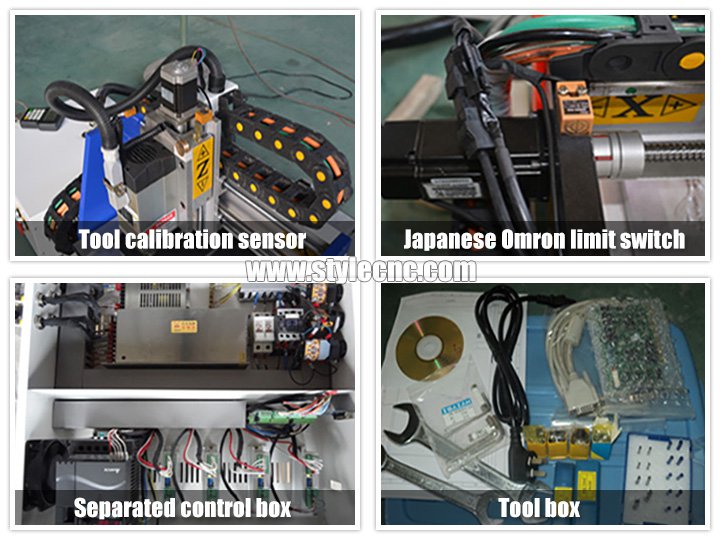 1. Thicker & Stronger cast iron frame body
Much stronger than other aluminum frame, make the machine more stable & much better bearing capacity.
2. 1.5KW best air or water cooling spindle
High quality spindle, more durable & much lower nose & longer life-time.
3. Taiwan HIWIN Linear Guide for Y axis
10 times longer life-time than round rail or the common brand linear rail. More stable, lower noise, harder to distort.
4. Taiwan TBI ball screw
High precision top brand Taiwan TBI Ball Screw.
5. Separated control box
It has 2 separated parts which can prevent electrostatic interference.
Wires, high soft shielding twisted-pair cable, fire-resistant and with low failure rate, could be bent min 30,000,000 times.
6. Top brand electric part
Japanese Omron limit switch.
7. Tool calibration sensor (Tool auto-checking instrument)
More easier to find the working original home, avoid the manual error, save time, adn ensure the accuracy.
8. Tool Box (Free accessories)
Including ArtCAM/Type3 Software CD, Water pump, Clamps, Tool holder, Collet, Collet nut, Wrench, Port cable, Power cable, 18 pieces CNC Tool Bits.
9. Offline operated DSP control system or computer controller economical NCstudio controller
DSP handle controller with USB port, no need to connect into the computer when operate the machine, support offline operation, very popular & easily- operated.
Mini 6090 CNC Router Tools:

Mini 6090 CNC Router Projects: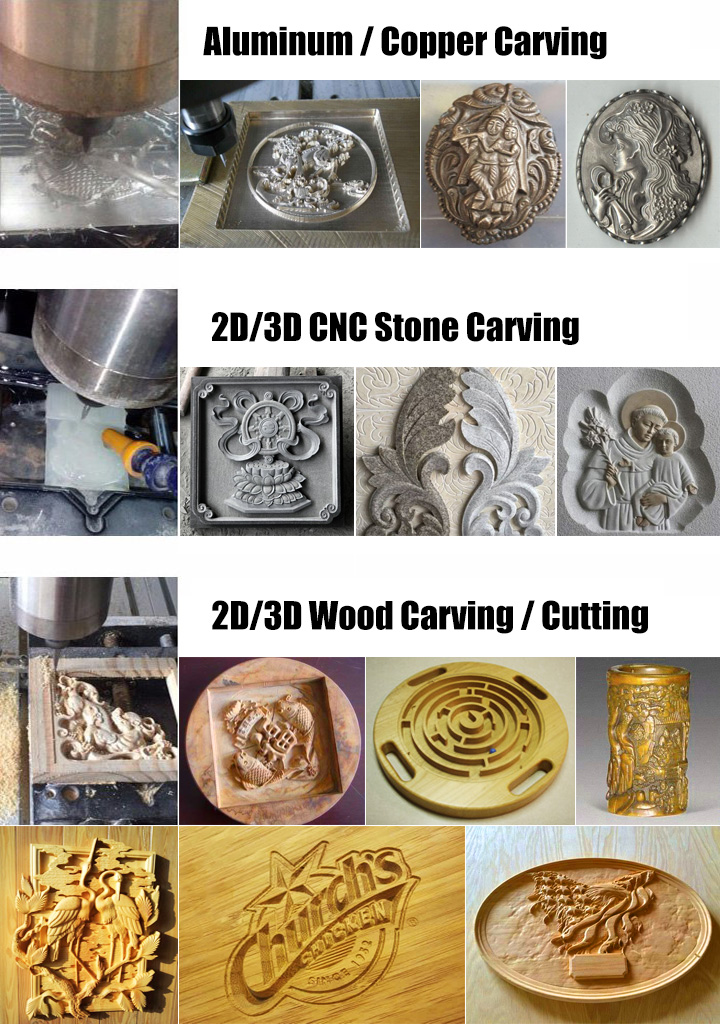 Mini 2x3 CNC Router Table Package:
1. Packaging Details: packed in ply-wooden box.
2. Delivery Detail: within 10 working days.
3. All 6090 CNC router machines are packed with standard inner plastic wrap and outer plywood case, inner package would be help to tight all the small parts in the package. And the plywood is firm enough to protect the small CNC router machine during shipping.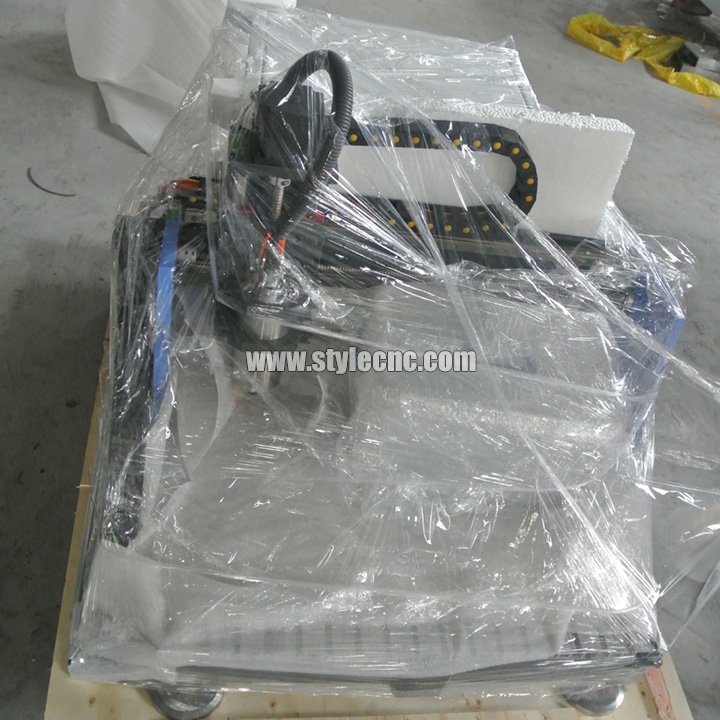 You can also choose 6090 CNC router kit with 4th rotary axis for 3D carving and cutting: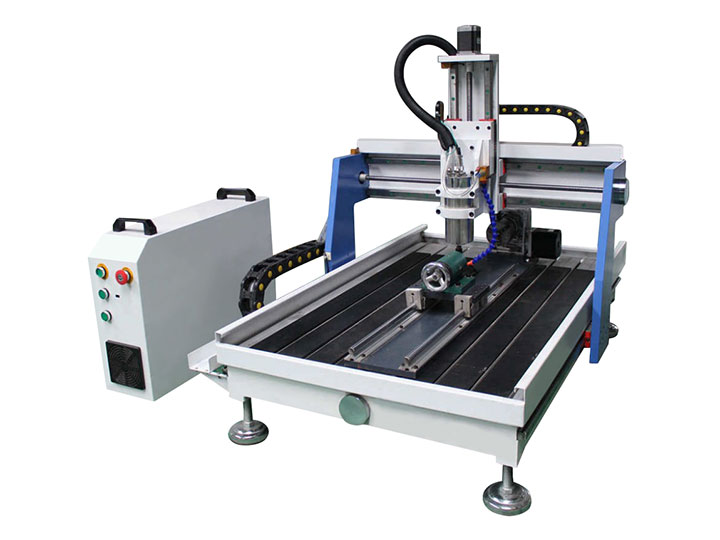 2x4 CNC router machine can also be customized as your requirements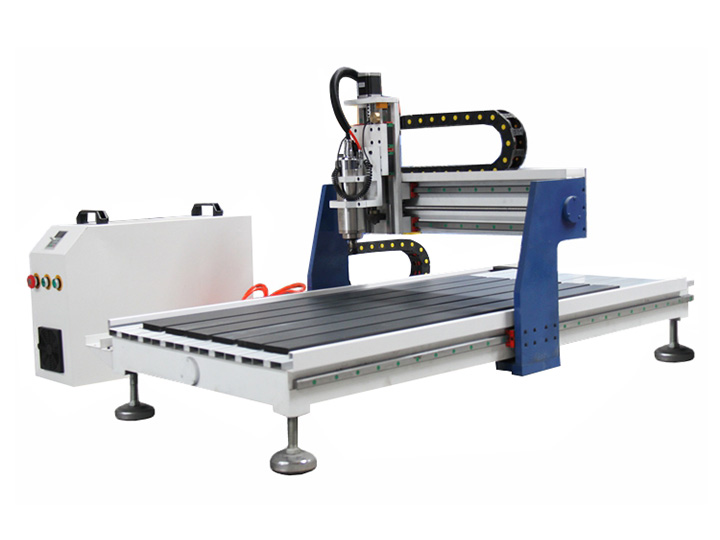 International Shipping Around the World
All the CNC routers can be shipped worldwide by sea, by air or by international express logistics via DHL, FEDEX, UPS. You are welcome to get a free quotation by filling up the form with name, email, detailed address, product and requirements, we will shortly contact you with the full information including the most suitable delivery method (fast, secure, discreet) and freight.
Post A Review
Customer Reviews and Testimonials
Gerard Sambets

from United StatesPosted on

Jan 13, 2021

I spent two years researching these types of products before purchasing the 2'x3' CNC router 6090 for wood signs making. Just finished my first project, a test sign with some graphics and I am impressed with this machine. Worked the first time out of the box by just following the instructions (which could be improved) and the machine went to work carving out the sign. The basic carving and design went well, though I have a lot of work to do in getting used to the software part of it (used the wrong bit I think and made the sign too small for the fonts used). My first impression is that it is well worth the money, I'm happy so far.

Canaan Brume

from NigeriaPosted on

Oct 02, 2020

The small CNC machine works excellent. It is a well made unit and I could find no issues with either construction quality or operation. Well worth the money, I'm happy so far.

Joe Colosimo

from United StatesPosted on

Mar 29, 2020

Thanks for STYLECNC team. Absolutely no complaints. If you are interested in a beginner's CNC router machine and "technically knowledgeable" I highly recommend it. I am very happy with my purchase.

Christopher

from United KingdomPosted on

Nov 20, 2019

This is so fun to play with. Watching some youtube videos will help with converting your CAD or images to G-code to send to the CNC router. There is plenty of free software out on the internet to do this.

Eddie Barlow

from United StatesPosted on

May 16, 2018

I received my CNC mini router in a timely matter. The machine was well packaged. Installed the software from the CD included and the machine worked as advertised. I'm brand new to cnc and this was a good choice for me

Tyler Davenport

from United StatesPosted on

Feb 27, 2018

Glad now, I bought this mini cnc router, It takes a good amount of skill and patience.

Cabero

from GermanyPosted on

Jan 12, 2018

Machine after assembly and very light usage seems to have a very good quality. If you have a small budget and need a small, cheap, and easy to build CNC router machine, this is definitely the one to buy