Should I Buy a New or Used CNC Router?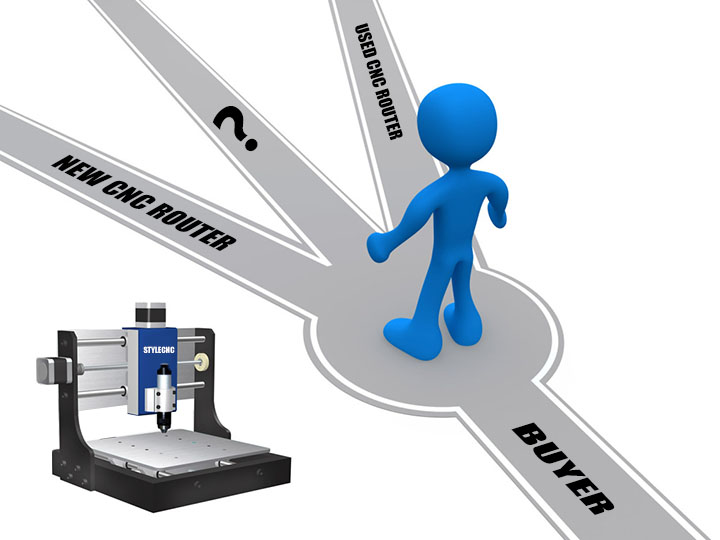 With the continuous improvement of CNC technology, CNC router machine constantly upgrading. As a result, a lot of used CNC routers appear on the market. For a new buyer, it's a problem to buy an used one or a new one.
Technical Requirements
Generally speaking, used CNC router is an eliminated machine, the technical level is relatively backward, if the buyer processing technology requirements are relatively high, a new CNC router machine is more appropriate.
Machining Quantity
If the buyer has a large amount of processing demand, you can choose a number of used CNC machine, or the new CNC machine with strong processing ability, the actual situation, according to their own processing factories size.
Cost
One of the purposes of buying is in order to save labor cost, improve work efficiency, due to limitations of the technology and processing capacity, in comparison, used machine is certainly not as good as new machine in cost savings.
Price
With the CNC router market continuous development, the competition between suppliers is becoming increasingly fierce, CNC router prices are becoming more and more transparent, with respect to the used CNC, the new CNC prices will not be much higher.
Service & Support
Due to the competition between the CNC router manufacturers, more and more of the manufacturers began to pay attention to after-sales service and technical support, new machine warranty period also from 1 year extended to 1.5 years, and even some warranty period extended up to 2 years, but also free on-site training. Relatively speaking, few used CNC machine suppliers have service and technical support.
Appearance
New machine design continued to update, whether from easy to operate and aesthetic perspective, the used machine does not share these.
Accessories
Compared to a new machine, the used CNC router accessories are used with short life, no after-sales service and technical support.
Software & Controller
Used CNC software and control systems are relatively backward, new CNC is not the same, with the latest CNC software and control system, with perfect after-sales service and technical support.
In short, Buyers should be according to their actual needs and cost budget, choose the suitable CNC router machine, don't just to save money, while ignoring the efficiency, also do not waste money because the pursuit of face.