CO2 Laser Cutter Cutting MDF Baby Bed Projects
From:
https://www.stylecnc.com
Date:
Mar 24, 2022
Author:
Claire
Views:
1434
MDF laser cutting machine

MDF laser cutter

MDF laser cutting

MDF baby bed laser cutting project

baby bed laser cutting machine

laser MDF cutting

laser cutter for MDF

laser cutting machine for MDF
MDF baby bed laser cutting projects is done by STJ1390 100W CO2 laser cutting machine. It can also cut acrylic, leather, plywood, bamboo, wood, and fabric.
CO2 Laser Cutter Cutting MDF Baby Bed Projects
The MDF baby bed laser cutting projects are cut by STJ1390 100W laser cutting machine.
Except for MDF, it can also cut plywood, acrylic, plastic, ABS board, rubber, plastic, fabric, leather, wool, bamboo, and wood.
The full name of MDF is density fiberboard, which is made of wood fiber or other plant fiber as raw material, prepared from fiber, applied with synthetic resin, and pressed under the condition of heating and pressure. It is widely used in furniture, building materials, decoration, musical instruments and packaging.
MDF has a uniform structure, strong durability, fine material, stable performance, impact resistance, and easy processing. These advantages of MDF make it the best choice for furniture and decoration. Since the cost of MDF is not low, the requirements for the laser cutting process of MDF are correspondingly high. What kind of cut will make the edge of the MDF smooth and not scratchy, and what kind of processing will make it cut to the maximum extent without wasting too much material? These requirements, I believe that the MDF laser cutting machine can achieve.
When the MDF meets the CO2 laser cutting machine of STYLECNC, it is the fusion of technology and fashion, and it is the spark collision of innovation and reality. The processing industry that pursues speed, precision and efficiency, especially the processing of MDF that is widely used in the furniture industry, requires the processing of MDF laser cutting machines.
The equipment uses high dynamic stepper motor and high precision linear guide, which has high dynamic response performance and high load capacity (optional camera cutting function). The beam structure is made of high-strength aluminum alloy, which is lighter in weight, less resonance and smoother than traditional steel frame beams.
Professional automatic typesetting software, saving time and material. The cutting board has high precision and can perfectly handle various complex graphics such as right angles, rounded corners, and punching holes. Non-contact processing, no dust, higher safety and more environmental protection.
The MDF laser cutting machine is suitable for cutting and cutting various non-metallic sheets of wood, MDF, acrylic, and plywood. It is widely used in panel furniture, overall wardrobes and other applications.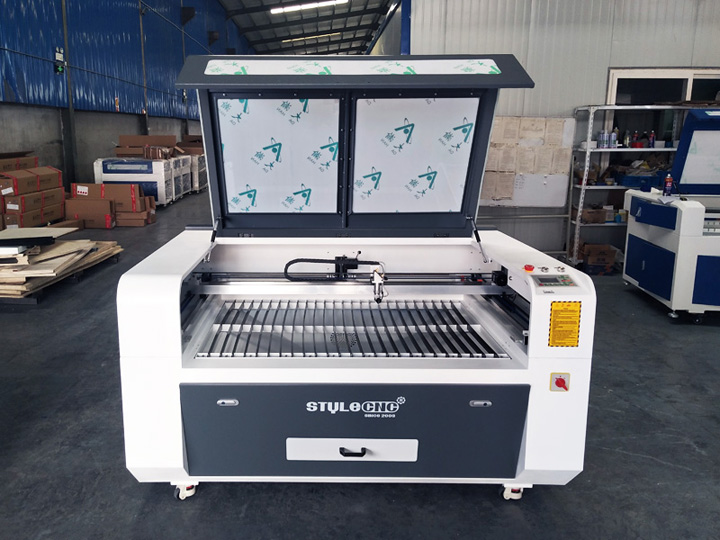 STJ1390 Wood Laser Cutter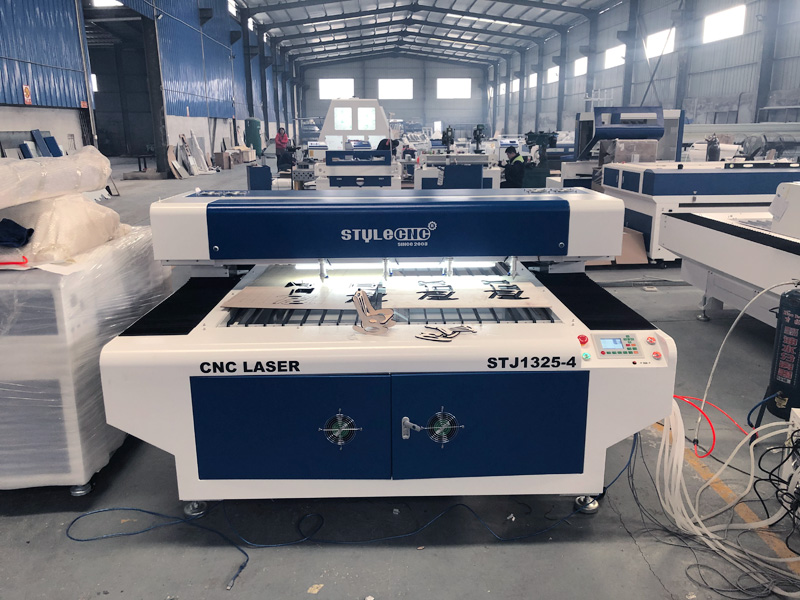 STJ1325-4 MDF Laser Cutter
Post A Review
User Reviews