Mini Wood Lathe for Small Wood Gourd Turning
From: https://www.stylecnc.com |
Sep 09, 2021
| Author: Claire |
907
Views
Mini Wood Lathe for Small Wood Gourd Turning
Mini wood lathe is used for wood gourd, bead, barrel, Buddha heads, gourd pendant, hoist pieces, wood cup, bowl, whip, cigarette holder, eggs, ashtray, scroll painting head, pens, and wine stoppers.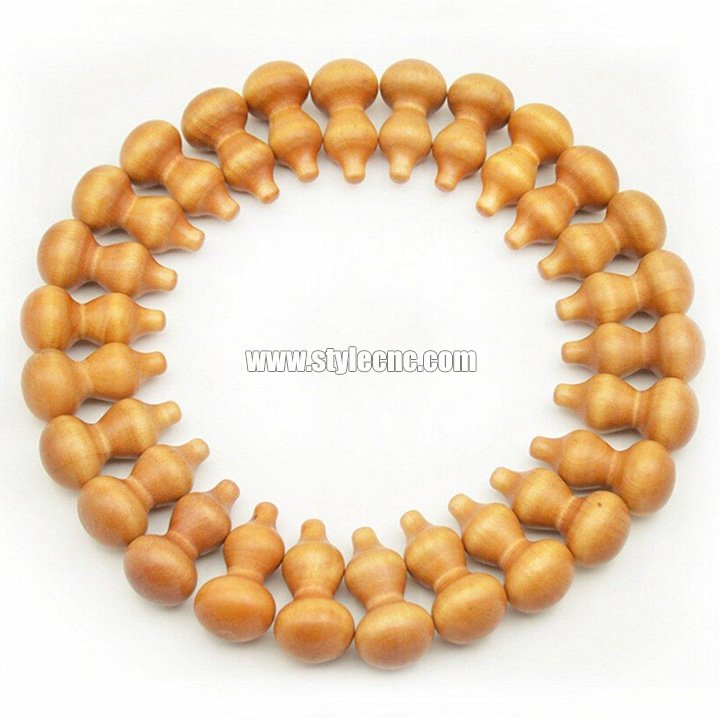 Mini Wood Lathe Applied Materials
Boxwood, willow, rosewood, beech, elm, ash, oak, pine, fir, camphor, cherry, birch, alder, walnut, and more woods.
Mini Wood Lathe Features
Turning Size
Max diameter 100mm, Max length 400mm.
Drilling Method
With automatic drill, computer controlled automatic concentric perforated.
Power
Voltage: 220V
Whole machine power: 1000W.
Spindle motor power: 750W.
Operating Method
Direct input required in the software.
Diameter can be simple parameters, pagoda gourd, direct
Select the shape, size. No programming, easy to use.
You can also design your own style, drawing of contour line, BMP, JPG image can be processed.
Precision
High quality square orbit and ballscrew transmission.
Long lifespan, high precision.
Turning precision: 0.01mm.
Cutter Lifespan
Adopt super hard alloy CNC cutter (special for stainless steel),no wear for turning and milling red wood.
Processing 3000 pieces lobular red sandalwood whose diameter 2cm, no need chang cutter.
Very long service life, is the standard Piece. If there is damage to the direct replacement, without understanding thes harpening technique.
Turning Speed
In the processing of 2 size beads shall prevail, lobular Rosewood automatic.
Hole, turning every 38 seconds, 30 seconds without holes.
Phoebe play hole turning, every 25 seconds, not punching every 19 seconds.
Turning of 5cm diameter handball, 2.5 minutes one piece.
Turning handgrip gourd, diameter 5cm, 11cm long with 5 minutes.
Machine Size
Length: 130cm.
Width: 55cm.
Height: 90cm.
Weight: 150kgs.
Package Weight: 200kgs.
Post A Review
User Reviews