Rotary CNC Router for Solid Wood Columns with 8 Heads
From: https://www.stylecnc.com |
Sep 08, 2021
| Author: Cherry |
561
Views
Rotary CNC Router for Solid Wood Columns with 8 Heads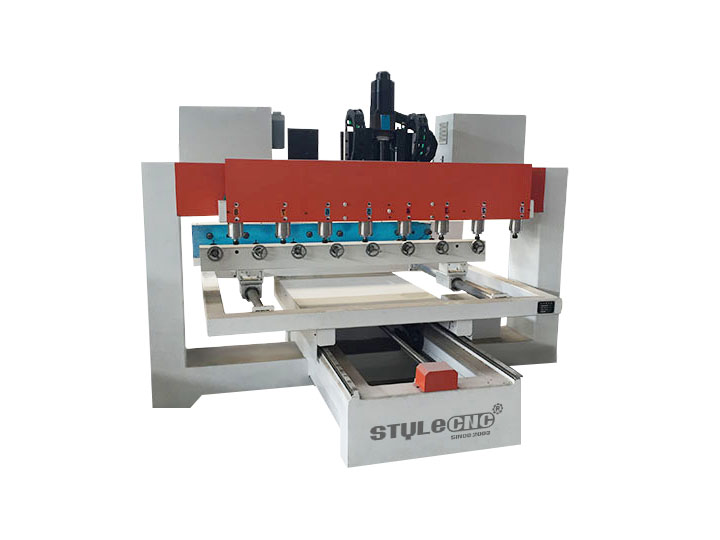 Features of Rotary CNC Router for Solid Wood Columns with 8 Heads:
1. 4th axis CNC router machine, with 8 rotaries and 8 spindles, which can work at the same time or independently, and every one's max effective working area is 150mm(diameter) by 1000mm(length).
2. With scanner or designed photo, it can do any 2D and 3D routing.
3. The whole machine is welded with seamless steel structure, the stability is excellent, not easy to be deformed.
4. It is equipped with the 4th rotary axis, which is used for carving cylinders.
5. Well compatibility: CAD/CAM designing software e.g. Type 3, Artcam, and Castmate.
6. It has the function of re-carving after break point and power failure.
7. Adopting advanced YASAKWA servo motor and DSP controller.
Post A Review
User Reviews