STG1224 Advertising CNC Router for Wood, MDF, Acrylic
From: https://www.stylecnc.com |
Sep 08, 2021
| Author: Cherry |
662
Views
This is a video of our STG1224 advertising CNC router for carving STYLECNC logo on wood. The CNC machine can also be used for foam, acrylic, and MDF.
STG1224 Advertising CNC Router for Wood, MDF, Acrylic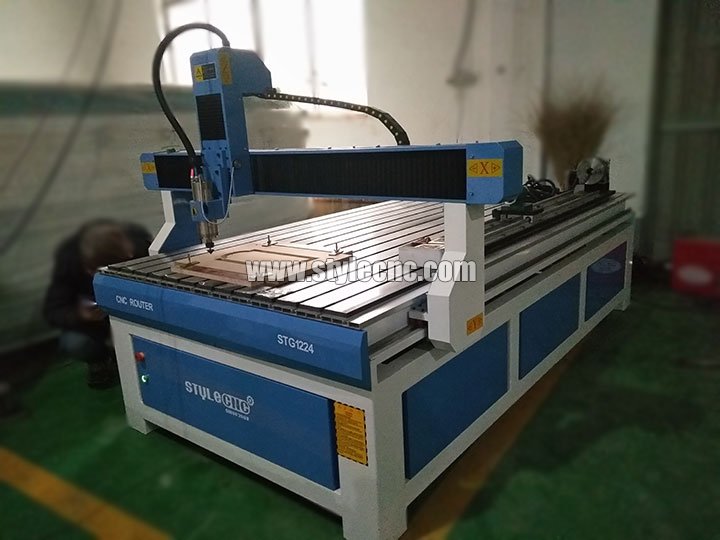 Applications of STG1224 Advertising CNC Router:
1. Woodenareas:main used in redwood classical andantique furniture, wood carving, gifts wooden box, redwood jewelry boxes, ink-stone cutting, decorative products sculpture, fine jewelry carving.

2. Advertising:used in producing all models. Such ascompany plate, sings, building models, emblem, badge, displaypanels, fair signs, building numbers, signs of decoration, furniture and otherdecoration.
3. Others:themachine is also can beused in portraits, landscapes, calligraphylettering, sealcarving and otherplanesurface carving, basso-relieve.
Post A Review
User Reviews