Silver Cutting with High Precision Metal Laser Cutter
From: https://www.stylecnc.com |
Oct 20, 2022
| Author: Jimmy |
152
Views
Looking for an affordable precision laser metal cutter to cut silver, gold, platinum for custom personalized jewelry, decoration, silverware, gift, medal, or coin? Review the best budget small fiber laser cutting machine for sheet metal fabrication.
Silver Cutting with High Precision Metal Laser Cutter
Silver is a precious metal for making jewelry with extremely high reflectivity, good thermal and electrical conductivity, soft and ductile. The Latin name for silver is Argentum. Silver has an attractive white luster, high chemical stability and collection and ornamental value, and is favored by people, so it has the reputation of a woman's metal and is used to make jewelry, decorations, silverware, tableware, congratulatory gifts, medals and commemorative coins.
There are many silver cutting tools, including mechanical cutter, line cutting machine, water jet cutter, ultrasonic cutting system, and fiber laser metal cutting machine.
If you are cutting complex shapes of silver jewelry, it is most convenient to use a fiber laser cutter, which can cut not only silver, but also precious metals such as gold and platinum. It not only has high cutting precision, but also has high speed. It is the best tool for precious metal cut. If you put an airtight cover on the metal laser cutter, the evaporated silver or other precious metals will re-condensate, which means it can be recycled.
ST-FC1390 is an environmental friendly high precision metal laser cutter for silver cutting with fully enclosed design.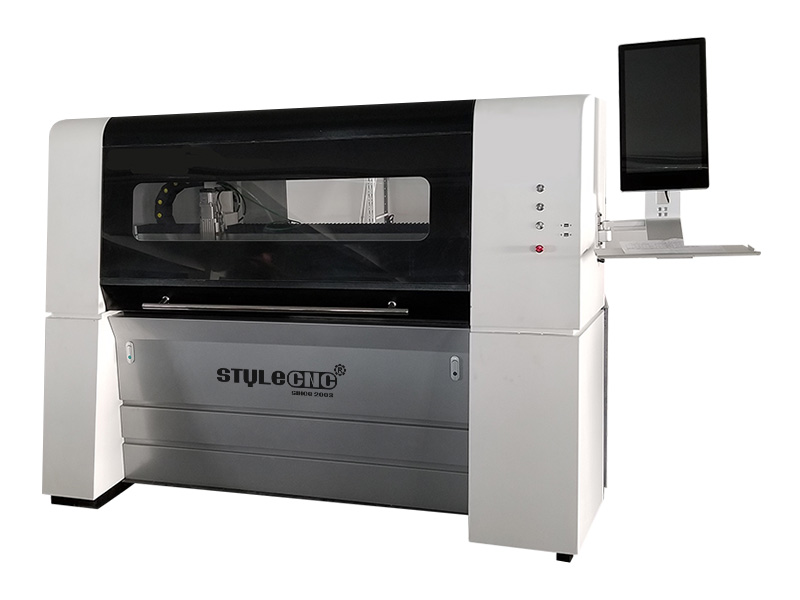 ST-FC1390
Post A Review
User Reviews