STJ-30F fiber laser marker systems for stainless steel name plates
From: https://www.stylecnc.com |

Feb 04, 2018

| Author: Cherry |

191

views
Our this STJ-30F fiber laser marker systems with 30w Raycus laser generator, can work good on stainless steel. The fiber laser marking machine is widely used for marking stainless steel name plates and other metal plate.
STJ-30F fiber laser marker systems for stainless steel name plates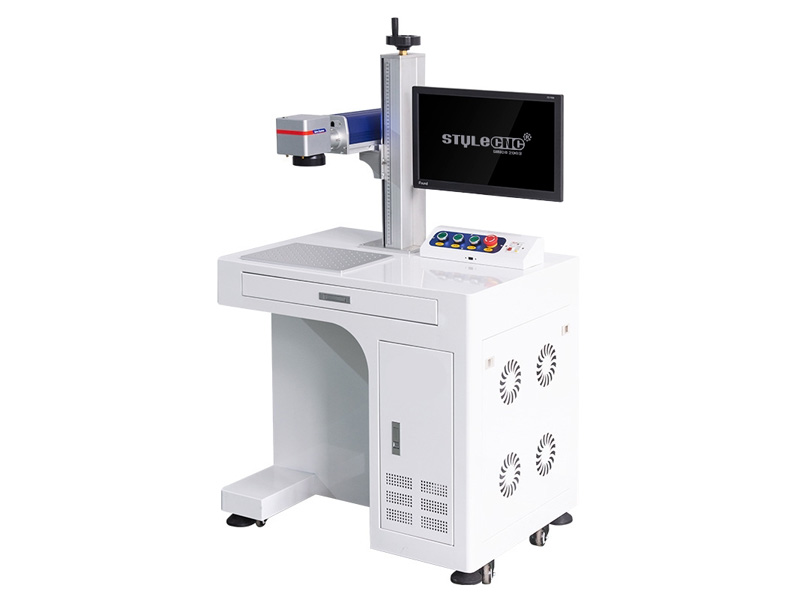 Advantages of STJ-30F fiber Laser marker systems for stainless steel name plates:
1. High Speed: Perfect combination of software,hardware and high-speed galvanometer scanner realize high speed marking
2. No Consumables: Improved lifetime of laser module,maintenance free and no consumables ensure low maintenance and operation cost.
3. Lower Energy Consumption: Significant operation cost reduction due to about 50% photoelectric conversion efficiency.
4. Widely Suitable: Pulse frequency can be modulated from 1KHz to 1000 KHZ to satisfy different application requirments of various materials
5. High Stability: Optimized design of control system ensures stable processing and yield rate.
6. High Reliability: Rapid cache transmission control,choice optical and electronic elements to ensure continuous work in long time and capacity.
Scan QR code for mobile friendly
Original link:
https://www.stylecnc.com/cnc-laser-videos/fiber-laser-marker-systems-for-stainless-steel-name-plates.html
* is requiredRequest for Quotation
Contact STYLECNC
Jinan Style Machinery Co.,Ltd
Tel: +86-531-83161518
Mob/Whatsapp/WeChat: +86-18766148818
Skype:
Email: info@stylecnc.com
Website: www.stylecnc.com
Office: Yongda Buliding, Nanquanfu Street, Licheng District, Jinan, Shandong, China
Factory: Huashan Industrial Park, Licheng District, Jinan, Shandong, China