Top Rated Fiber Laser Cutter Machines for Metal Fabrication
From: https://www.stylecnc.com |
Sep 13, 2021
| Author: Claire |
508
Views
Top Rated Fiber Laser Cutter Machines for Metal Fabrication
Fiber laser cutting machine is a kind of CNC laser metal cutting equipment for cutting metal sheets/plates and metal tubes/pipes with high quality, high speed, high precision and high efficiency. Fiber laser cutting machine is suitable for all kinds of metal cutting which will be your good metal working partner. Fiber laser cutting machine is equipped with different powers for cutting stainless steel, carbon steel, electrical steel, galvanized steel, aluminum zinc plate, aluminum, aluminum alloy, titanium alloy, copper, brass, iron and other metal materials with different thicknesses. Fiber laser cutting machines for metal have advantages as following:
1. The laser generator of fiber laser cutting machine is IPG or SPI lasers.The service life can be up to 100,000 hours with extremely high stability.
2. The laser beam of fiber laser cutting machine is in high quality with focused smaller spot.So fiber laser cutting machine is more productive and more accurate.
3. The photoelectric conversion rate of fiber laser cutting machine is 3 times than the traditional laser cutting machine after precision adjustment. Fiber laser cutting machine is more energy saving and environmental protection.
4. You don't need to change much of the parts in fiber laser cutting machine maintenance .So it can reduce the maintenance costs and improve production efficiency.
5. Fiber laser cutting machine is in flexible processing.You just need to design the cutting patterns in the computer.Then it will cutting automatically without manual intervention.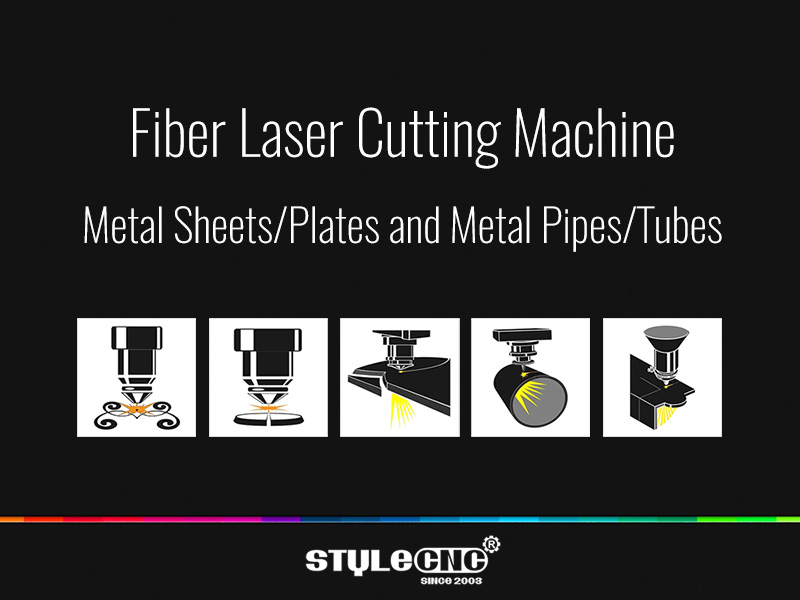 How to find and buy an affordable fiber laser cutting machines for metal?
1. Consult:
We will recommend the most suitable fiber laser cutting machines to you after being informed by your requirements, such as the material you want to carve, the max size of the material( Length x Width x Thickness).
2. Quotation:
We will supply you with our detail quotation according to our consulted fiber laser cutting machines, with the best quality and most competitive fiber laser cutting machine price.
3. Process Evaluation:
Both sides carefully evaluate and discuss all the details(including technical parameters, specifications and business terms) of the order to exclude any misunderstanding.
4. Placing Order:
If there is no doubt, we will send you the PI( Proforma Invoice), and then we will sign a contract with you.
5. Production:
We will arrange the production as soon as receiving your signed sales contract and deposit . The latest news about production will be updated and informed to the buyer during the production.
6. Quality Control:
The whole production procedure will be under regular inspection and strict quality control. The complete fiber laser cutting machine will be tested to make sure they can work very well before being out of factory.
7. Delivery:
We will arrange the delivery as the terms we both agreed with and after the confirmation by the buyer.
8. Custom Clearance:
We will supply and deliver all the necessary shipping documents to the buyer and ensure a smooth customs clearance.
9. Support and Service:
We will offer professional technical support and intime fiber laser cutting machine service by Phone, Email, Skype, WhatsApp around the clock.
Post A Review
User Reviews