Fiber Laser Marking Color Logo on Stainless Steel
From: https://www.stylecnc.com |
Jan 10, 2020
| Author: Cherry |
784
Views
This is a video of our fiber laser marking system engraving color logo on stainless steel, it can also mark pure black, white, and gray color.
Fiber Laser Marking Color Logo on Stainless Steel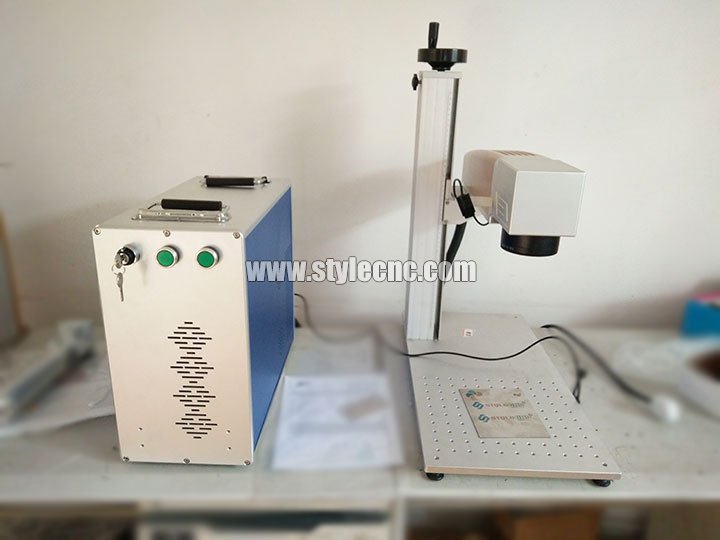 Fiber Laser Marking System Advanatges
1. Wide range: It can be used for many materials like metal, plastic, leather, alloy, etc. It can be used in many industries, including jewelry engraving, medical devices, phone case engraving, hardware industry, stainless steel tableware, electron components, etc.
2. Permanent marking: Laser marking is a permanent marking. It won't fade, run or become less discernable as time passes like traditional marking including ink jet, hand engraving, dot-peen marking.

3. Long service time: Fiber laser marking system has a over 100,000 hours working life. Almost no maintenance during this period.

4. Easy to operate: It support almost any Windows-based software like Coreldraw, AutoCAD, Photoshop. No need to adjust Q-switch easier than YAG diode marking machine.

5. High precision: 0.0025mm re-position accuracy. Minimum line width 0.01mm.

6. Non-contact process: It won't cause mechanical extrusion or mechanical stress to materials. Laser beam won't move the work piece.

7. Portable: Small footprint, easy to move and transportation. Size like a computer case.

Post A Review
User Reviews