3D Subsurface Laser Crystal Engraver for Bubblegram Making
From: https://www.stylecnc.com |
Feb 25, 2022
| Author: Claire |
371
Views
3D Subsurface Laser Crystal Engraver for Bubblegram Making
Definition
Laser internal engraving machine is an automatic CNC engraver with UV laser source used to etch 2D or 3D patterns in crystal, glass, and acrylic, which is a 3D subsurface laser engraving machine for custom bubblegram making.
Principle
The principle of inner laser engraving machine is a nonlinear optical phenomenon. Although transparent materials are generally transparent to lasers and do not absorb laser energy, they will produce non-linear effects under sufficiently high light intensity, such as multiphoton ionization, suprathreshold ionization, so at the laser focus point with high enough intensity, the transparent material will absorb the laser energy in a short time to produce micro-bursts, and a large number of micro-burst points are arranged in the required pattern.
Features
The 2D or 3D designs you need can be set freely through the computer, which is simple and convenient.
The semiconductor pump and high-speed galvanometer system can quickly and accurately engrave patterns on the surface and inside of the object.
The points are delicate and even, making the crafts & gifts beautiful and generous.
The laser engraved inside glass images are of great collection, appreciation and commemorative value due to their indelible characteristics.
Applications
The laser inner engraving machine can engrave personalized gifts and souvenirs such as 2D/3D portraits, names, hand and foot prints, trophies, etc. It can also mass-produce 2D/3D models of animals, plants, buildings, cars, ships, airplanes and other model products and 3D scene displays.
High Speed 3D Crystal Laser Engraving Machine for Sale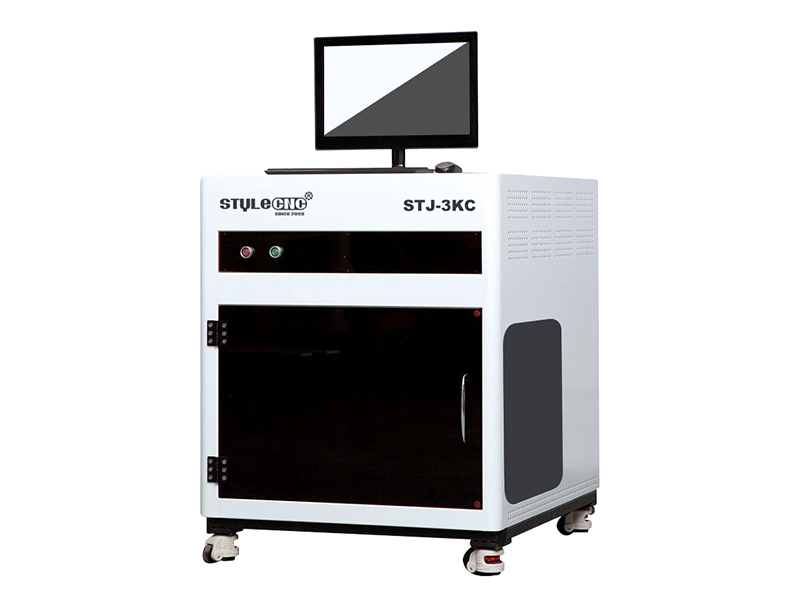 Post A Review
User Reviews