20W MOPA Fiber Laser Marking Machine in Malaysia
From: https://www.stylecnc.com |
Sep 09, 2021
| Author: Cherry |
673
Views
20W MOPA Fiber Laser Marking Machine in Malaysia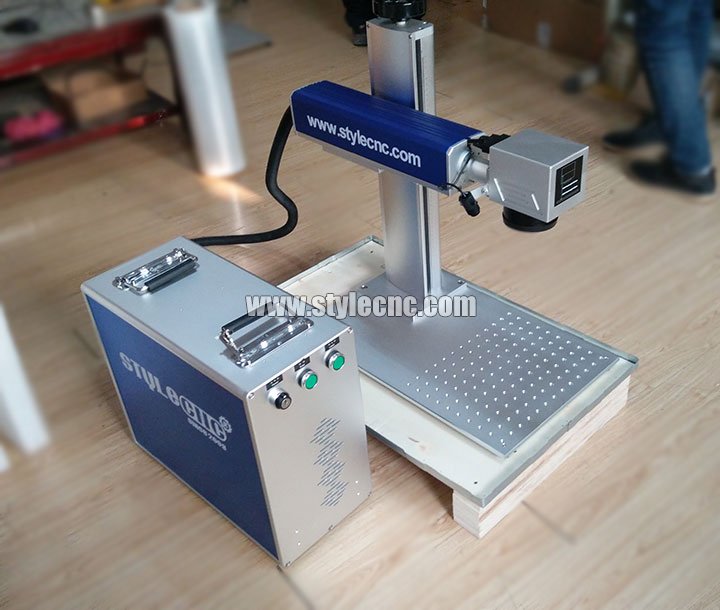 Advantages of 20W MOPA Fiber Laser Marking Machine:
1. This unit uses high-performance MOPA fiber laser, the electro-optic efficiency is high, output beam quality is good, it ensures high-precision in marking.
2. High precision scanning galvanometer system with high marking accuracy.
3. No pollution, no noise, no consumables, low power consumption, marking effect is easy to debug.

4. MOPA laser can mark different colors on stainless steel and titanium.
5. MOPA laser is a better choice for the thin aluminum oxide plate surface stripping anode processing.
6. MOPA laser is used to mark the black trademark, model, pattern, and text on the surface of the anodized aluminum material.
7. MOPA laser can adjust the pulse width and frequency parameters flexibly, which can not only make the line drawn fine, but also the edges appear smooth and not rough, especially for some plastic marking.
8. It is light and small, portable and powerful, you can use it at home and in the workplace. It is can be used on the table, and does not take up much space.
Applications of 20W MOPA Fiber Laser Marking Machine:
Applicable Industries:
MOPA fiber laser marking machine is widely in automotive industry, medical equipment, electronic parts, IT industry, hardware industry, precision instruments, handicrafts, high and low voltage electrical appliances, etc.
Applicable Materials:
Metals (including gold, silver, alloy, aluminum, stainless steel, titanium, brass, copper, and rare metals), engineering plastics, coating materials, electroplating materials, coating materials, rubber, epoxy resin, plastics, ceramic, plastic, PVC, ABS, PES, and more materials.
Post A Review
User Reviews