Refund Policy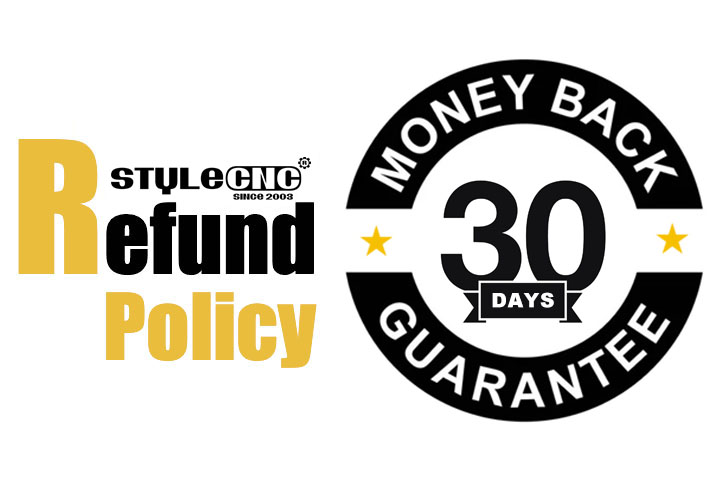 In case of dissatisfaction from our services or products, purchaser have the liberty to request a refund from us. Our Policy for the refund will be as follows:
Purchaser shall be eligible for a refund of purchased product according to the terms of this policy ("Refund Policy"). The Refund Policy shall not supersede or replace STYLECNC's limited warranty or disclaimer of such warranty contained in STYLECNC's End User License Agreement. The Refund Policy is applicable solely within the time lines set-forth herein and subject to the requirements set forth herein.
REFUND POLICY
If you want refund our product then:
Submit a formal request in writing by emailing service@stylecnc.com or call +86-531-83161518 to confirm the refund.
Firstly, it should be returned with in 30 days after the date of dispatch.
Secondly, after getting your product, shipping charges + transaction charges + packing charges will be deducted from your amount & remaining amount will be transfer in your account if product is not have any type of damage.
Thirdly, if we got the product after 30 days from date of delivery it will not be accepted.
If paid by credit card/debit card/net banking, refunds will be issued to the original credit card/debit card/net banking provided at the time of purchase and in case of payment gateway payments refund will be made to the same account.