Fiber Laser Engraving Machine for 2018 FIFA World Cup Logo
From: https://www.stylecnc.com |
Sep 13, 2021
| Author: Claire |
449
Views
Fiber Laser Engraving Machine for 2018 FIFA World Cup Logo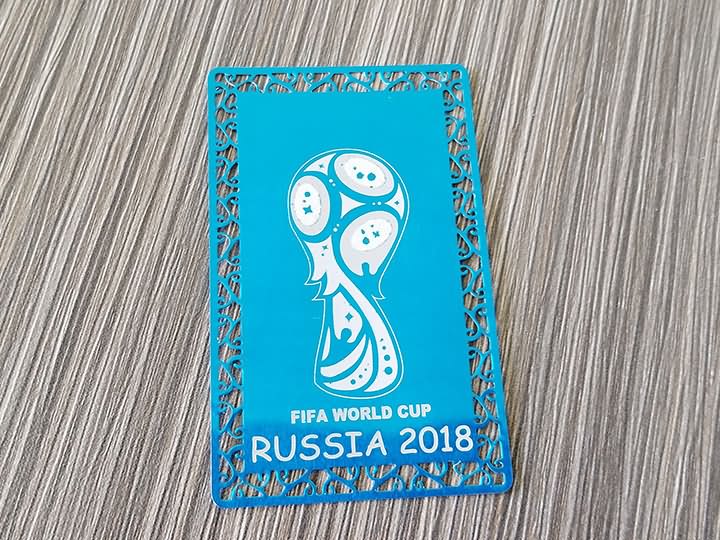 Advantages of Galvanized Aluminum Sheet Laser Engraving Machine for 2018 FIFA World Cup Logo
1. Permanent marking: Laser marking is a type of permanent marking. It won't fade, run or become less discernable as time passes.
2. Long service time: The laser generator has a over 100,000 hours working life. Almost no maintenance during this period.
3. Easy to operate: It supports almost any Windows-based software like Coreldraw, AutoCAD, Photoshop.
4. Non-contact process: The laser machine won't cause mechanical extrusion or mechanical stress to materials. Laser beam won't move the work piece.
5. Portable: Easy to move and transportation.
6. Wide application range: The laser engraving machine can be used for many materials like metal, plastic, leather, alloy, etc. It can be used in many industries like jewelry engraving, medical devices, phone case engraving, hardware industry, stainless steel tableware, electron components marking, etc.
To celebrate 2018 FIFA World Cup, STYLECNC engineer use fiber laser engraving machine to etch one 2018 FIFA World Cup logo on galvanized aluminum sheet.
Post A Review
User Reviews